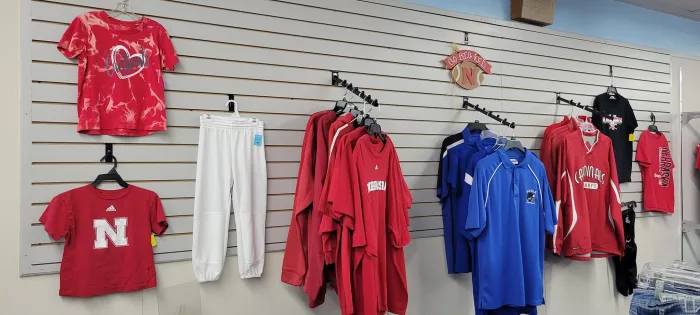 Barb Shoemaker and Mike Durre with the Samaritan's Closet in O'Neill talk about the new store opening and about their mission.  CLICK THE PLAY BUTTON BELOW TO LISTEN TO THE INTERVIEW.
There has been a change in downtown O'Neill and the good news is that a community-based business is remaining open.
The Community Wardrobe was looking for someone to take over their business and the O'Neill Ministerial Association stepped up and took it over.  The new name of the business will be Samaritan's Closet.  It will be managed by Barb Shoemaker and will still be run by volunteers.  Those volunteers spent a couple of weeks going through merchandise and resetting the store.  The store had a soft opening on Friday, August 18.
The store features a new look and also new hours.  The new hours will be Mondays and Wednesdays 9 am to 5 pm and Thursdays 1 pm to 8 pm.  It will also be open on the 2nd and 4th Saturday's of each month from 10 am to 2 pm.   They invite you to their Grand Opening which will be Thursday, September 7.
The store is taking donations of clothes and other merchandise. They would like it to be in like new or new condition and clothes to be in gently worn to like new condition.
They are also looking for volunteers to work in the store as well as help sort and stock racks.  If you can volunteer or have questions contact Barb Shoemaker at 402-340-5869.
Money raised will stay in the community and be used by the O'Neill Ministerial Association for the many projects and groups they support.