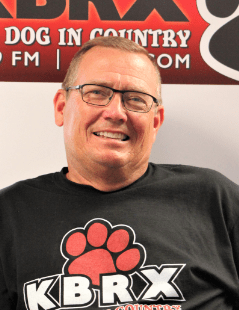 Scott Poese- General Manager
Scott has been at KBRX since 1976 and been the Partyline host since 1985. Son of KBRX founder, Gil Poese, Scott was born into the radio world. Scott is the co-host of the morning show and the host of the Poese Report aired at 7:30 daily as well. Scott's family includes his wife, Darcy, sons, Brandon and Michael.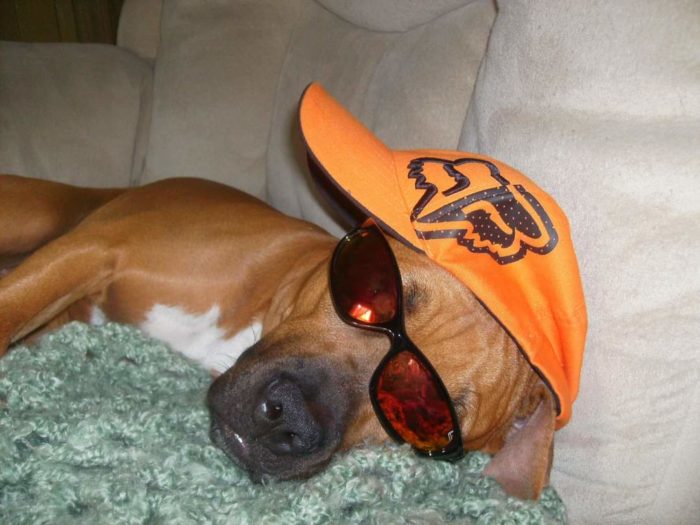 Mike Walker Operations Manager/On-Air Talent
Originally from Sacramento, California, Mike Walker found his way to O'Neill in November 2014. You can catch him on 102.9 FM 5:00 AM to 9:30 AM Monday through Friday. And the Dog Pound Happy Hour Friday Afternoon from 4pm til 6pm Walker has 5 kids and enjoys fixing his new home, interior design, and building/touring recording studios.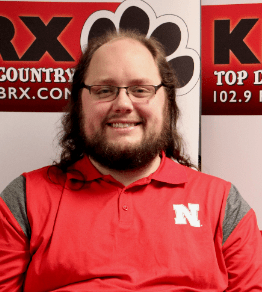 Tim Hansen- On-Air Talent
Tim started part-time at KBRX in May 2013 and then became a full-time on-air talent in August 2013. He graduated from O'Neill High School. You can hear him on Mondays Through Friday 10:30-4:00, He also occasionally fills in during Partyline and often heard on sports broadcasts. When off-air, Tim is involved in the Wednesday night Poker league, bowling league, and golf.
Tyler Holcomb- Sports Director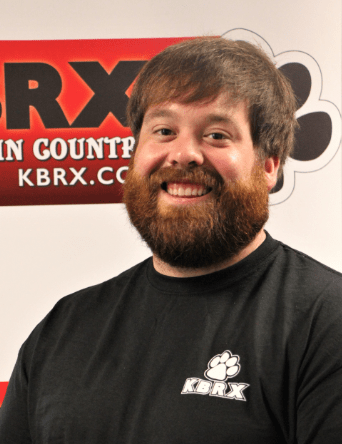 Tyler has been the KBRX Sports Director since June 2017. You can hear his sports updates Monday-Friday at 2:50 PM and 3:50 PM. Tyler covers all play-by-play responsibilities each sporting season. In his free time, he enjoys following sports, riding motorcycles, and fishing. Originally from Wayne, Nebraska, Tyler's parents, Michael and Jill still live there, and he has a younger sister who lives in Lincoln.
Shirley Cobb- Sales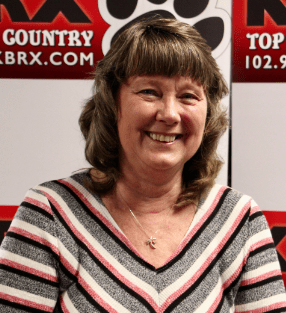 Shirley works with advertisers to keep KBRX on air. She has been here since August 3, 1993. A lifelong resident of O'Neill, she and her husband, Jim, have 7 kids, 25 grandkids, 7 great-grandkids, and 3 great-great grandkids. In her free time, Shirley enjoys shopping, gardening, and fishing. Shirley represents advertisers in the following counties in Nebraska: Holt, Boyd, Knox, Wheeler, and Antelope. She also works with advertisers in Charles Mix County, South Dakota.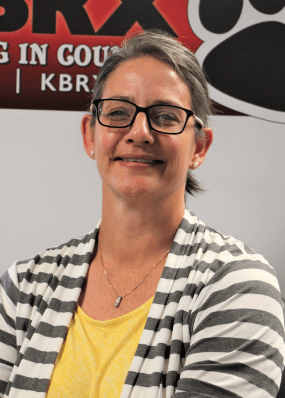 Jenny Laursen- Office Manager
Jenny joined the KBRX squad in July 2019. Originally from Florence, Texas, Jenny, her husband, Chris, and their three sons, Christopher, Caleb, and Cameron, moved to O'Neill in August 2016. In her free time, Jenny enjoys family time, walking, junking, and laser work. She also owns her own business, J4C Designs, in which she creates custom products.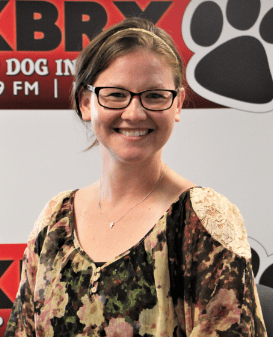 Tasha Hamm- Promotions and Special Projects
Tasha started out as on-air talent reading the news then DJing on Saturday mornings in November 2009. After a few year hiatus and teaching in South Dakota, Tasha returned in 2018 to teach at West Holt. She now covers summer events and promotions. She and her husband, Austin, also cover events and write then publish news stories during the school year.
Austin Hamm- Sports and News
Austin started at KBRX in 2018 and can be heard on different sports broadcasts throughout the year, as well as Wednesday nights on the Dog Pound Sports Show. Originally from Bloomfield, he now lives in Atkinson with his wife, Tasha. When not on-air or posting articles, you can either find Austin at Krotter's Home Center in O'Neill or outside running.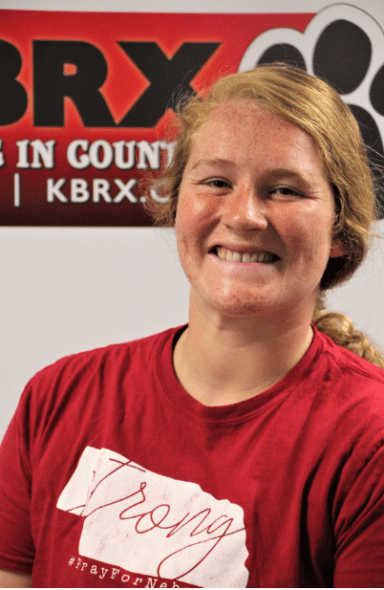 Emily Morrow- Website and Graphics
Emily started at KBRX her sophomore year of high school in 2015. During that time, Emily worked the Saturday on-air shift. These days, Emily works during her school breaks on the website as well as covers local events and other projects. Emily goes to college at the University of Nebraska-Lincoln and majors in broadcasting and advertising. Hobbies of Emily's include hunting, swimming, and video production.
Delores Ruzicka- From My Home to Yours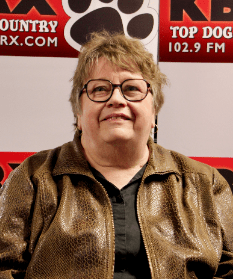 Delores is in charge of "From My Home to Yours" here at KBRX, which can be heard every Monday, Wednesday, and Friday at 9:05 AM. She first began her job at the station in 2003. She resides in Verdigre, where she lives with her husband, Bob. Together they have three sons: Scott, Kent, and Adam, two daughter-in-laws, seven grandkids, and two great-grandkids. Her favorite hobby is cooking.
LuAnn Schindler- Ewing Town News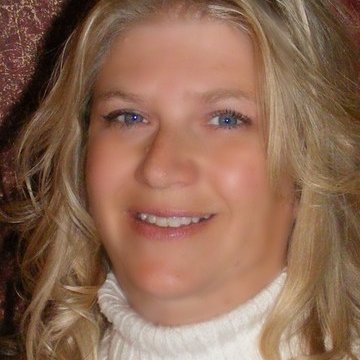 LuAnn began reporting the Ewing Town News after Norma Napier's retirement.  LuAnn is the publisher of The Summerland Advocate Messenger and a lover of the Huskers and all things Nebraska.  You can hear LuAnn report the Ewing Town News every Monday at 11:06 am.  
Bev Krutz- Orchard News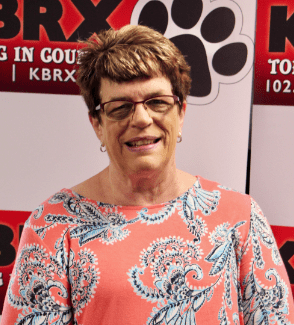 Bev has been reporting the Orchard news since 1999. You can hear her news every Tuesday at 1:06 PM. In her free time, Ben enjoys researching genealogy, reading, and teaching and playing with her grandson, Lincoln. She and her husband, Bob, have a son, Paul and future wife, Kristen, and a daughter, Suzanne and husband Jordan.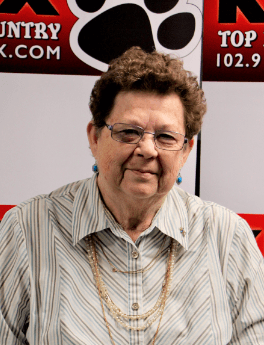 Marita Placek- Lynch Town News
Marita is our station's Lynch Town news reporter and has been working with the station since June of 1989. The Lynch news airs on Wednesdays at 1:05. She currently lives in Lynch and enjoys reading, sewing, and quilting. Her family includes her deceased husband, Willard, her two sons, one grandchild, and two great-grandchildren. Marita is very dedicated to her job, only having missed giving the Lynch Town News around three or four times in her tenure at KBRX as of 2018.
Virginia Von Seggern- Creighton News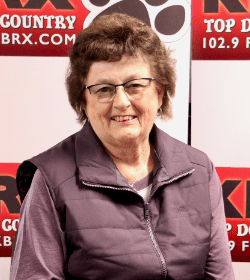 Our Creighton news reporter, Virginia, can be heard on KBRX Wednesdays at 2:20 PM. She now lives in rural Orchard. She has 2 children, David in Creighton, and Susan in Colorado Springs, and seven grandchildren. Virginia has been with KBRX since 2005, and she enjoys photography, watching her grandkids' sporting events, playing the organ at church, and watching the Huskers.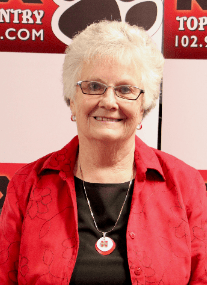 Kathy Masat- Verdigre Town News
Kathy has been working at the station for "many, many, many years" doing the Verdigre Town News which airs Thursdays at 1:05. Her hobbies include golf, gardening, poetry, volunteering, and crossword puzzles. She currently lives in Verdigre with her husband, Larry, where she is retired. Together they have a daughter, Jacki (husband, David, daughters, Cassandra and Kendall), and a son, Jason (wife, Molly, daughters, Bess and Maura). Kathy is currently retired, but stays very involved in the community and church, and considers herself a full-time volunteer.
John Wells- Boyd County News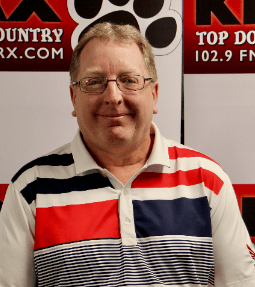 John Wells is our Boyd County news reporter. You can hear his segment on Friday mornings at 11:05 AM. He is from Spencer, and he enjoys golf and bowling.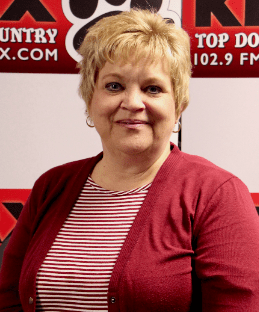 Sandra Schrunk- Atkinson News
Sandra has lived in Atkinson her whole life except when she went to college. The Atkinson news airs on Fridays at 1:05 PM. Sandra's family includes her husband, Harlan, daughter, Abbey (husband Casey, sons Lincoln and Drake), and son, Nicholas (wife Karlee, son Kade). In her free time, Sandra camps and spends time with her family and friends.
Doreen Fessler- Stuart News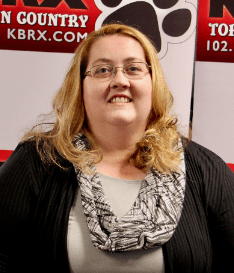 Doreen reports our Stuart News on Fridays at 2:30.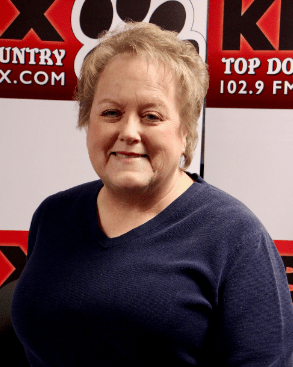 Connie Cronin- Clearwater News
Raised in North Platte, Connie is our Clearwater Town news reporter. She can be heard on Fridays at 3:35. Her hobbies include gardening, flowers, creating things, going on road trips, Nebraska football, and watching baseball with her husband, Gail.
Winston Poese- Top Dog
Winston