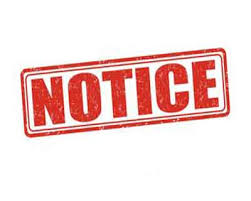 The second half of the 2019 Real Estate and Personal Property Taxes are due by August 31, 2020.  With the COVID-19 virus present with community spread in Holt County, please use one of the following three options to pay taxes in advance of the due date.
1-Mail tax payments and stubs to Holt County Treasurer, PO Box 648, O'Neill , NE 68763.
2-Use the Courthouse Collection Box located by the Courthouse entrance in the Southeast Corner of the building.  Enter parking lot from Clay Street.
3- Pay taxes online at www.nto.us (use the e-check option to save on credit card processing fees)
We will have limited access and space available for in-office or in-person payments at the counter and you may encounter delays.
Thank you for your patience and understanding.  Holt County Treasurer's Office.