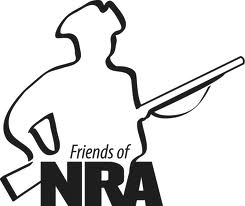 The High Plains Friends of the NRA announced their two gun of the month winners for August.
Ticket #365 was drawn and the winner is Mark Durre of Chambers who wins a Weatherby Vanguard .243.  The other ticket drawn was #466 and the winner is Andrew Fehringer of O'Neill who wins a Rugger 22/44 Lite.
Congratulations Mark and Andy.  You may contact Tom and Boardmans Furniture and Pawn in O'Neill to claim your guns.
And a reminder that the High Plains Friends of the NRA will be having their 7th Annual Fund Raiser on Saturday, August 19 at the O'Neill Community Center with doors opening at 5:30 pm. There will be a dinner, raffles, auctions and fun with a chance to win exclusive NRA guns, gear, decor and collectibles.
Single dinner tickets are $30 or there are $250 and $500 packages which includes numerous tickets for raffle drawings.  For tickets or information contact Tim Gray at 402-340-0527 or Jim Rabe at 402-340-2919.  The $30 tickets are also on sale at KBRX.