2018 From My Home To Yours Cookbook On Sale!!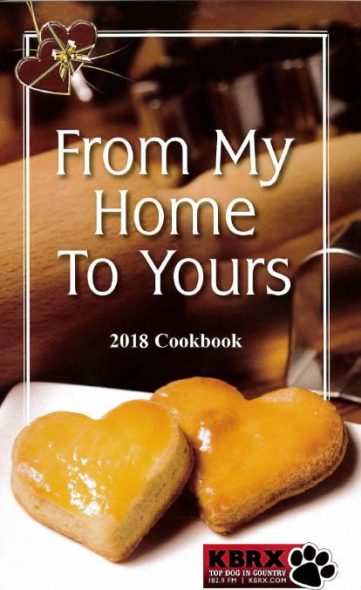 Cookbooks are $10 each and may be purchased at the KBRX Studios in O'Neill
Cookbooks may be ordered and paid for online by using the form below. There is a $3 shipping charge for each cookbook to be shipped.
To order multiple copies click the drop down arrow on the form below click number of cookbooks and then click buy now.
You do not need to have a PayPal account, you may use a credit card.