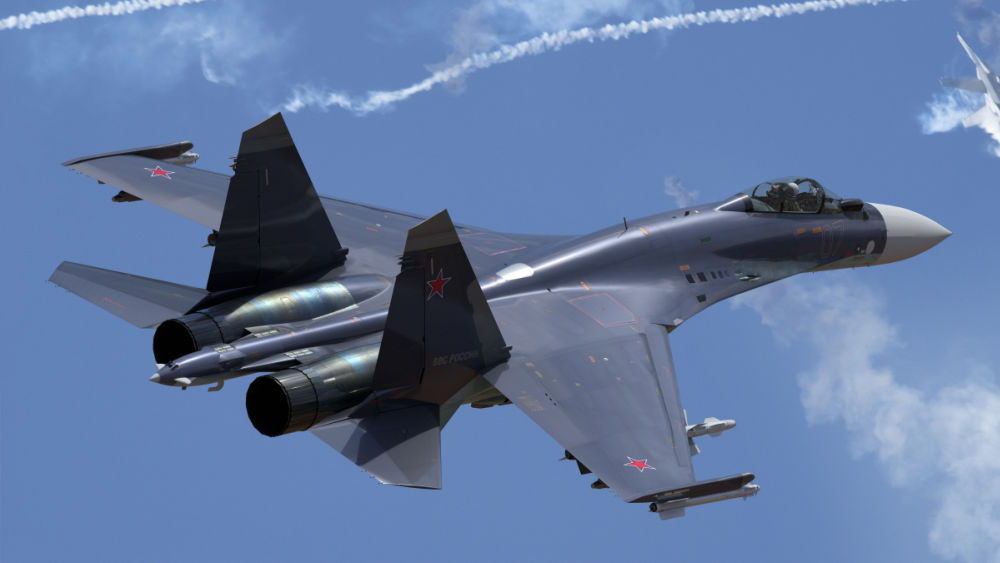 According to the U.S. military, a Russian fighter jet forced down a US Air Force drone over the Black Sea on Tuesday after damaging the propeller of the American MQ-9 Reaper drone, according to the US military.
A statement from U.S. European Command said that the Reaper drone and two Russian Su-27 aircraft were flying over international waters over the Black Sea when one of the Russian jets intentionally flew in front of and dumped fuel on the unmanned drone several times.  The aircraft then hit the propeller of the drone, prompting U.S. forces to bring the MQ-9 drone down in international waters. Air Force Gen. James B. Hecker, commander of US Air Forces Europe and Air Forces Africa, said in the statement: "Our MQ-9 aircraft was conducting routine operations in international airspace when it was intercepted and hit by a Russian aircraft, resulting in a crash and complete loss of the MQ-9. In fact, this unsafe and unprofessional act by the Russians nearly caused both aircraft to crash."
According to CNN, the incident was the first direct contact between Russian and U.S. aircraft since the start of the Russia's war in Ukraine. National Security Council spokesman John Kirby said President Biden was briefed on the incident t by national security adviser Jake Sullivan on Tuesday morning.  Kirby said it was "not uncommon" for Russian aircraft to intercept US aircraft over the Black Sea, and said there had been other intercepts in recent weeks; however, he said the incident on Tuesday was unique in how "unsafe, unprofessional and reckless" the Russian actions were.
Editorial credit: Mike Mareen / Shutterstock.com