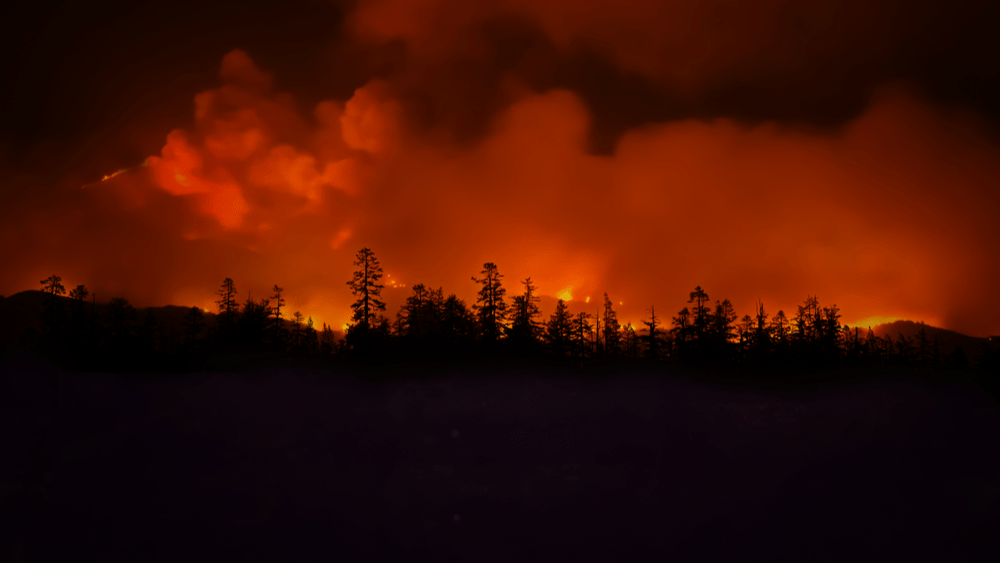 At least 20 homes were destroyed between Laguna Niguel and Laguna Beach, California due to a brush fire that spread rapidly amid strong winds.
Crews continued to fight the flames of the blaze on Thursday, called the Coastal Fire, which broke out Wednesday afternoon near a water treatment plant and quickly grew in size. At a Thursday morning press conference, fire officials said the fire had burned approximately 200 acres.
While the cause of the fire remains under investigation, Southern California Edison said it sent a letter to the California Public Utilities Commission to inform them of "circuit activity" around the time the fire was reported. Some 900 homes remained under mandatory evacuation orders. Assistant Fire Chief TJ McGovern said: "We did have wind, which is a normal wind condition for this area. Since it started at the bottom of the drainage, it started running up-canyon and upslope. Throwing some wind on that, and the terrain — the steepness of it, was a bad recipe." McGovern said one firefighter was injured Wednesday and was taken to the hospital. All of the details on their condition were not released, but the firefighter is listed in stable condition.
The Federal Emergency Management Agency is providing a grant to California that will secure additional resources and financial assistance for battling the fire, according to the governor's office.
Editorial credit: Marti Bug Catcher / Shutterstock.com