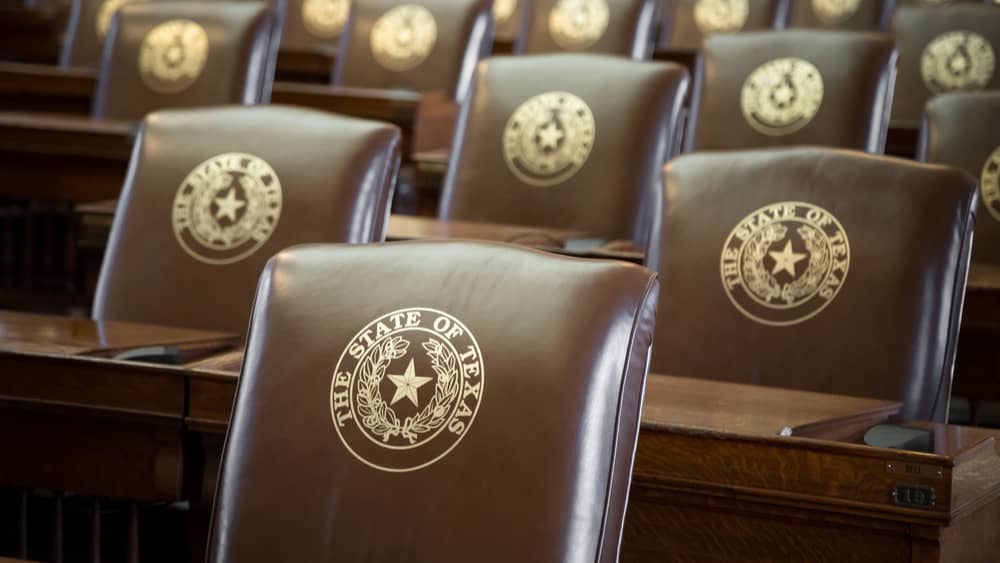 Democrats in the Texas House of Representatives left the state Monday afternoon heading to Washington, D.C., in a bid to deny Republicans the quorum needed to pass new voting restrictions. With 26 days left in a special legislative session, most House Democrats boarded two planes out of Austin headed for the U.S. capital without a set return date. At least 51 of the 67 Democratic representatives — the number needed to break quorum — were in the process of leaving Monday afternoon, most arriving at Austin-Bergstrom International Airport Monday to board chartered flights that departed around 3:10 p.m.
The House is set to reconvene Tuesday morning, but the absent Democrats would mean there will not be enough members present to conduct business under House rules. Democratic leaders said in a joint statement released Monday: "Today, Texas House Democrats stand united in our decision to break quorum and refuse to let the Republican-led legislature force through dangerous legislation that would trample on Texans' freedom to vote."
The House and Senate proposals resemble failed legislation, known as Senate Bill 7, from the spring regular legislation session — the demise of which Texas Democrats used last month to make their pitch on Capitol Hill for action on voting rights. The House voting bill as passed by committee over the weekend would rein in local voting initiatives like drive-thru and 24-hour voting, further tighten the rules for voting by mail, bolster access for partisan poll watchers and ban local election officials from proactively sending out applications to request mail-in ballots.
Editorial credit: VDB Photos / Shutterstock.com