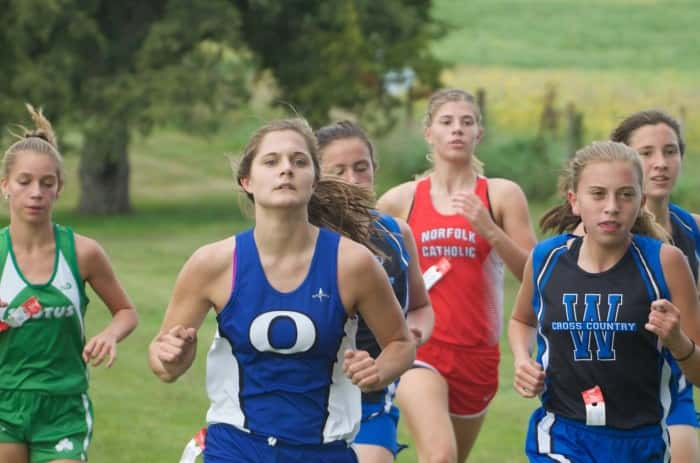 Last week the the O'Neill Eagle Cross Country Team competed against 15 other schools at the
Boone Central Invitational Cross Country Meet.
Lady Eagles placed 7th and were led by Sophomore Lilly Thompson who placed 13th and
medalled. Helping the Eagles score under a 100 points were Whitney Watson 23rd, Hali
Kloppenborg 30th, Taya Rainforth 33rd, Kardra Sommersted-Simmons 38th, Alexis Montes
42nd, and Hannah Alden 76th.
"Good start for the Eagles. The beginning of the race needs to be a little stronger, with working
the middle part of the race, said Coach Hilker.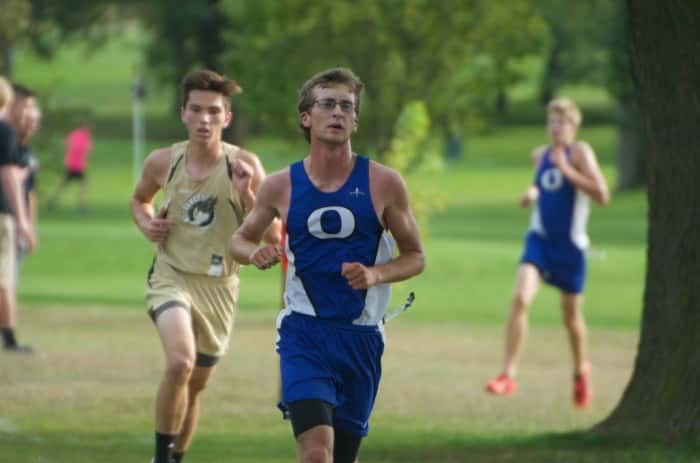 O'Neill Eagle Boy's Team placed 5th. Leading the Eagles was junior Nathaniel Jennings placing
fourteenth and senior McCoy Strong 16th, both medalled. Other members who helped the team
to a 5th place finish were Caden Moore 28th, Oscar Lopez 44th, Cody Watson 50th, and Sergio
Gonzalez 58th. Rest of the Eagles placed as follows: Ehric Strope 63rd, Zeb O'Bryan 67th,
Cuay Shaw 70th, Tyler Fritz 93rd, Lucas Dougherty 97th, Tyler Beeks 98th, Justin Beeks 108th,
Alex Lopez 114th, and Brett Johnston 116th.
"Its like starting with a new team. We have new leadership and students who need to step up.
Its going to take time, but we had a good start. We have the athletes who can compete at the
Class C level," said Coach Hilker.
In the junior high girl's race Zelie Sorensen placed 9th and medalled. Also competing were Ally
Sedlacek 33rd, Kylee Howard 42nd, and Kelsey Howard 44th.
The boy's junior high race Tye Rainforth placed 9th to earn a medal. Other competitors were
Servando Gonzalez 16th, Fidencia Gonzalez 29th, Jakeb Larson 35rd, Blake Benson 36th,
Lukas Popkes 40th, Joel Costilla 43rd, James Krotter 46th, and Max Wetzel 47th.
This week the O'Neill Eagles will compete at the Norfolk Catholic Cross Country Invitational.
Races will start at 3:00 pm, September 11, at Sky View Park. Come watch the Eagles as they
compete against some of the best teams in the area.