Area Sports Broadcast Schedule
All games will be on 102.9 FM unless otherwise noted.
Some O'Neill/St. Mary's games will be on 1350 AM.
All games will stream live on kbrx.com. (FM/AM have separate streams)
The Dawg Pound Sports Show will be every Wednesday at 6:30 p.m. during the fall and winter seasons.
These schools are backed by the sponsors in their towns and are the schools for which we do play-by-play broadcasts. We thank all of the sponsors for their support.
2020 – 2021 Broadcast Schedule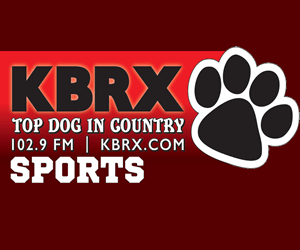 Winter Sports Broadcast Schedule Week 1 Thursday 12/3 O'Neill vs Valentine @ O'Neill (102.9FM/KBRX.com) Friday 12/4 West Holt vs Creighton @ Atkinson (102.9FM/KBRX.com) Week 2 Tuesday 12/8 St. Mary's