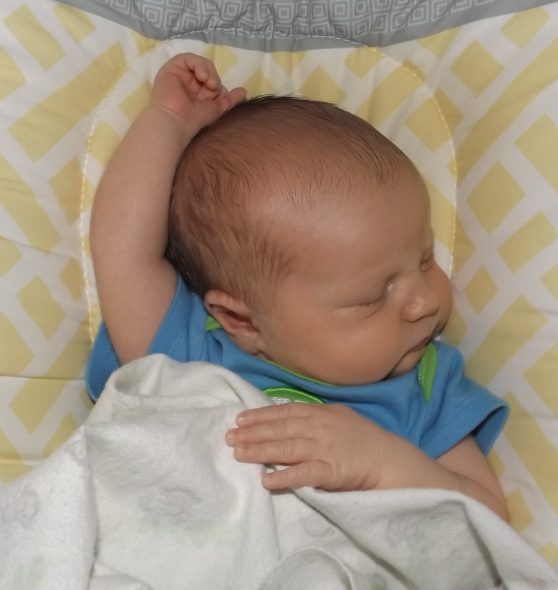 Brady & Brandi Dexter of Chambers are proud to announce the arrival of their son Barrett Darrel Dexter on Wednesday, December 20th at 2:56 a.m. at Avera St. Anthony's Hospital in O'Neill.
Barrett weighed 8 pounds 10 ounces and was 20.5 inches long.  He is welcomed home by big brothers Bentley, age 6 and Braxton, age 1.
Grandparents are Ron & Darla Dexter of Amelia and Jim & Judy Havel of Bartlett. Great-grandparents are Don & Marlene Dexter of Amelia, Darrel Carr of Amelia and Irene Havel of Grand Island.