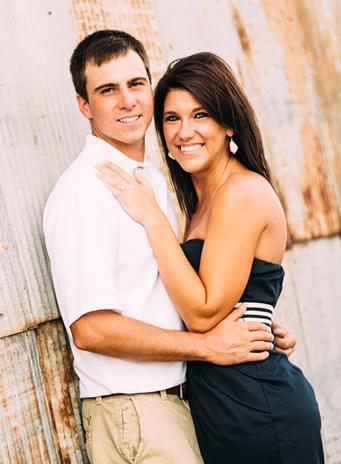 Bergan Carr and Daniel Schumacher, along with their parents, are excited to announce their upcoming marriage. Parents of the couple are Brad Carr of Omaha and the late Sue Carr and Pat and Linda Schumacher of Ainsworth.
Bergan is a 2008 graduate of O'Neill High School, a 2011 graduate of the University of Nebraska- Kearney, and a 2015 graduate of UNL College of Law. She is employed with the law firm of Bruner Frank in Kearney.
Dan is a 2005 graduate of Ainsworth High School and a 2009 graduate of University of Nebraska- Kearney. He owns and operates his business, Schumacher Brothers Fencing, with crews in both Ainsworth and Kearney.
The couple will exchange vows on October 3, 2015 at Prince of Peace Catholic Church in Kearney.