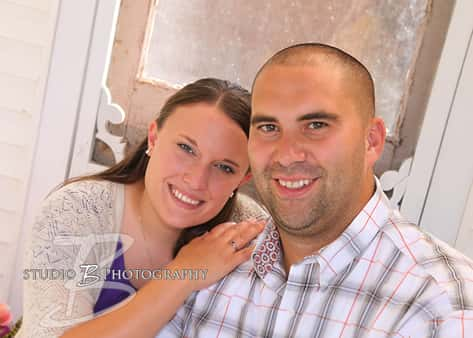 Angie Mann and Seth Ehlers, along with their parents, are excited to announce their engagement and upcoming marriage. Parents of the couple are Tim and Ann Mann of O'Neill and David and Della Ehlers of Smithfield.
Angie is a 2004 graduate of O'Neill High School and 2008 graduate of Wayne State College earning a degree in Family and Consumer Sciences Education. In May 2015 she earned a Master's of Science degree in Child, Youth and Family Studies from the University of Nebraska-Lincoln. Angie will be teaching Family and Consumer Sciences at Overton High School this fall.
Seth graduated from Bertrand High School in 2004 and Fort Hays State University in 2010 with a degree in Secondary Science Education. He is currently pursuing a Masters of Biology from the University of Nebraska- Kearney. Seth is employed as a Science teacher at Overton High School.
The couple will exchange vows on August 1st, 2015 at Christ Lutheran Church in O'Neill.