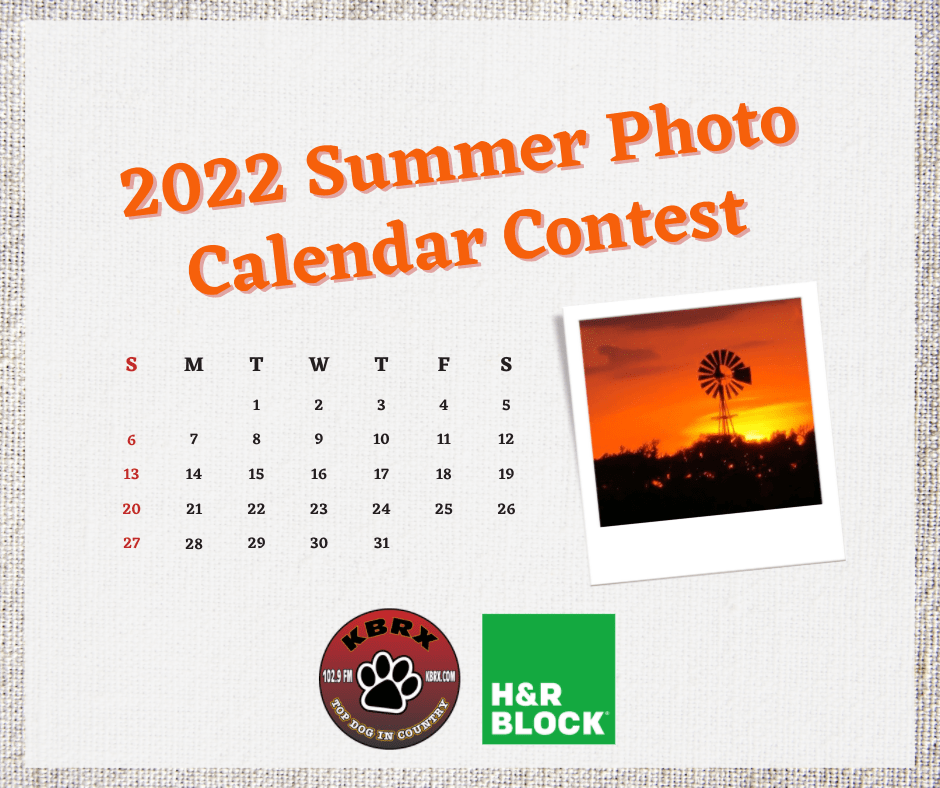 H&R Block O'Neill and KBRX Radio are once again teaming up to create a calendar full of images from people in the area. The calendar will be comprised of 13 images, one for the cover and 12 for the months of the year. We are inviting community members to submit photos to be a part of this calendar.
This contest runs from May 11th to June 30th. During this time anybody can submit a photo to KBRX. After June 30th there will be a panel of judges that choose the 13 winning images for the calendar. The winners will be announced at the H&R Block Summer Art show. If your image is chosen you will receive a cash prize as well as free calendars to show off your winning photo!
When submitting an image make sure you include your name so we can give credit to your skills. We ask that only landscape photos be taken with no filters added. We want to showcase the natural beauty of the area. Also, we ask to avoid people and pets within your landscapes. We want people to feel connection to the images you are taking so remember that when snapping that beautiful landscape. Also, please provide high quality images (not blurry or low resolution).
How to Submit an Image:
Submit your image using the form below.
Submit your images on the KBRX App using the "Uploads" tab

Create New Upload
Add your name
Select the "2022 Summer H&R Block Calendar" Gallery