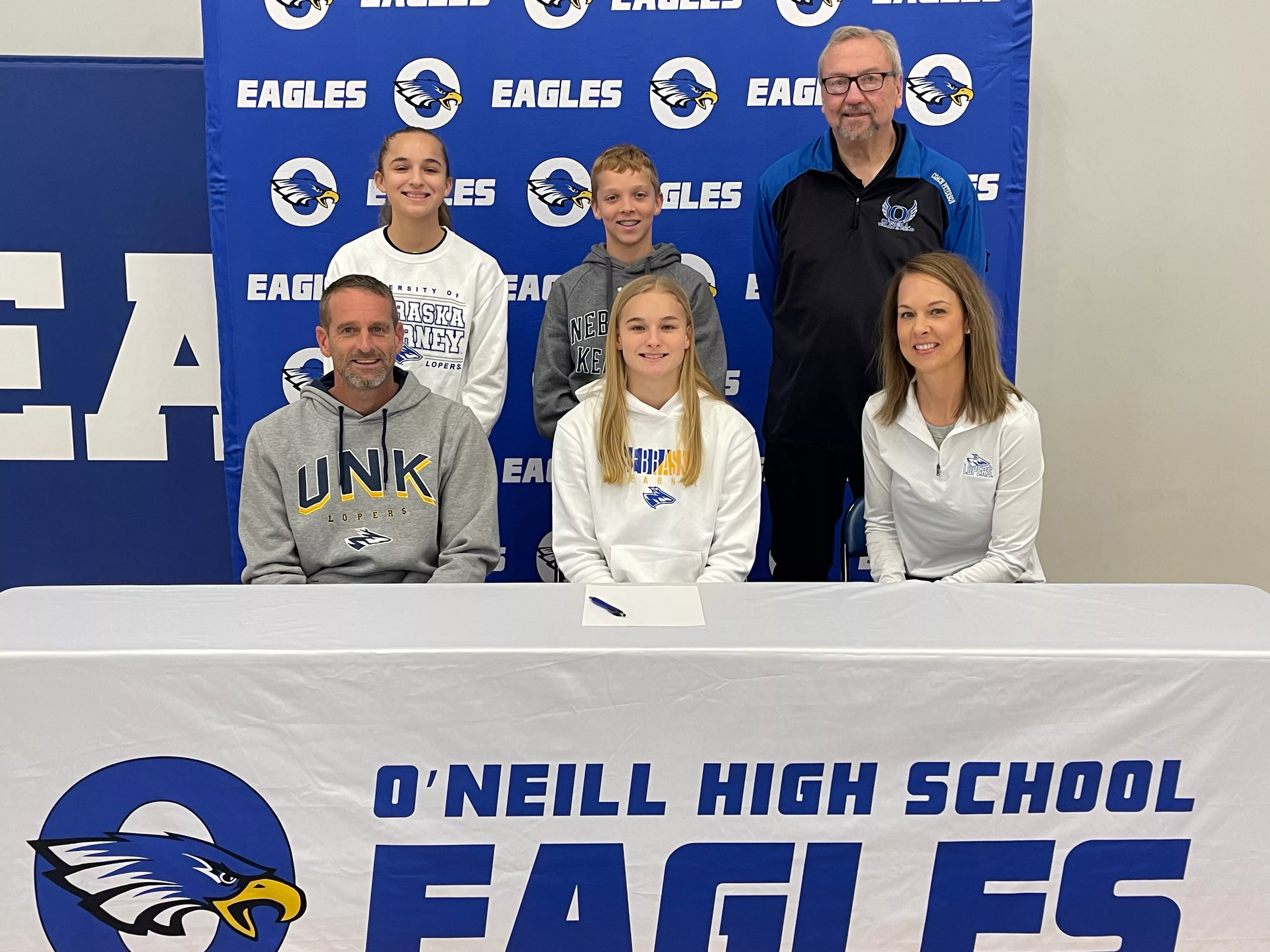 Front row: Left to right: Kyle Heiss (father), Presley Heiss, Megan Heiss (mother),
Back Row: Maddie Heiss, Maguire Heiss, Coach Mike Peterson
O'Neill – Presley Heiss a Senior at O'Neill High School has signed her letter of intent to The University of Nebraska-Kearney.
Heiss is a standout sprinter for the O'Neill Lady Eagles Track & Field team. Heiss qualified in Class B for the 100 M Dash last season and will figure to be one of the best sprinters going into the 2024 season! 
At the conclusion of her Eagle career, Heiss will move on to be a Loper for the University of Nebraska-Kearney!
Presley is the daughter of Kyle and Megan Heiss.
KBRX would like to congratulate Presley and her family for this fantastic accomplishment!