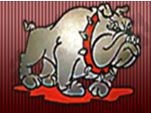 O'Neill – Wednesday, May 24th marked the second and final day of the Class C & D Boys Golf State Tournament!
A state champion highlights the week of boy's state golf! The KBRX area had four individual golfers the Neligh-Oakdale Warriors and EPPJ Wolfpack competing in Class D!
The highest area finisher was Creighton's Gage Burns as he won the Class D Individual State Championship shooting a 7 over par 151 in two rounds of golf from Lake Maloney in North Platte! Burns has been a standout golfer this entire season and his most recent success spotlighted him as the best of the best in class D! Burns finished his career as one of the most decorated Creighton Bulldog golfers in school history!
Stuart's Anthony Heiser was able to earn a medal once again this season as he finished 21 over par to place 13th! Heiser was very consistent over the two days of the Class D Tournament. He shot an 83 on the first day and then shot an 82 on the final day.
After a great start, CWC's William Jesse and Boyd County's Timothy Atkinson couldn't keep the momentum going as Jesse finished tied for 16th while Atkinson finished tied for 34th.
Both Heiser and Burns finished as the only state medalists from the KBRX area at the Class D Boys State Golf Tournament in North Platte.
The Neligh-Oakdale Warriors finished in 5th place as a team in Class D. The top finisher for the Warriors was Chase Furstenau as he finished just outside of the medals tied for 16th place shooting a 22 over par 166 over two days of competition.
The EPPJ Wolfpack finished in 11th place as a team in Class D with a team score of 355. The top golfer for EPPJ at the Class D Tournament was Paiton Hoefer. Hoefer shot a 26 over par 170 to finish tied for 24th.
Make sure to find the total results from the Class B here and Class D here!