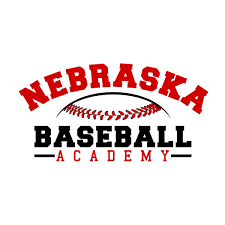 Atkinson – Nebraska baseball players and coaches will be putting on a baseball camp in Atkinson this June!
Atkinson and area baseball players will get the opportunity to learn from Nebraska baseball players and coaches on Saturday, June 10th in Atkinson. Camp will be held at the Atkinson baseball fields. The Nebraska baseball camp will run from 9 am to 2:30 pm and is open to kids from grades 2-12. The cost of the camp will be $90 per child and a lunch is provided!
"The Nebraska Baseball Academy is passionate about teaching the game of baseball and passing our knowledge on to the next generation of ballplayers.  The Academy will provide detailed instruction from highly trained and qualified coaches and will do so in a fun and positive manner.  Our goal for each session is for our players to take at least ONE piece of advice and apply it to their game.  We feel if players can do that enough, over a period of time, it really adds up!  We truly want to make a positive impact on all players on and off the field!" – Head Coach Will Bolt
To register for the Nebraska Baseball Academy Camp in Atkinson click here!
Any additional questions, please contact baseball@bigredacademy.com or the local coordinator Kooper Jelinek; kooperjjelinek3@gmail.com; 402-340-5546!