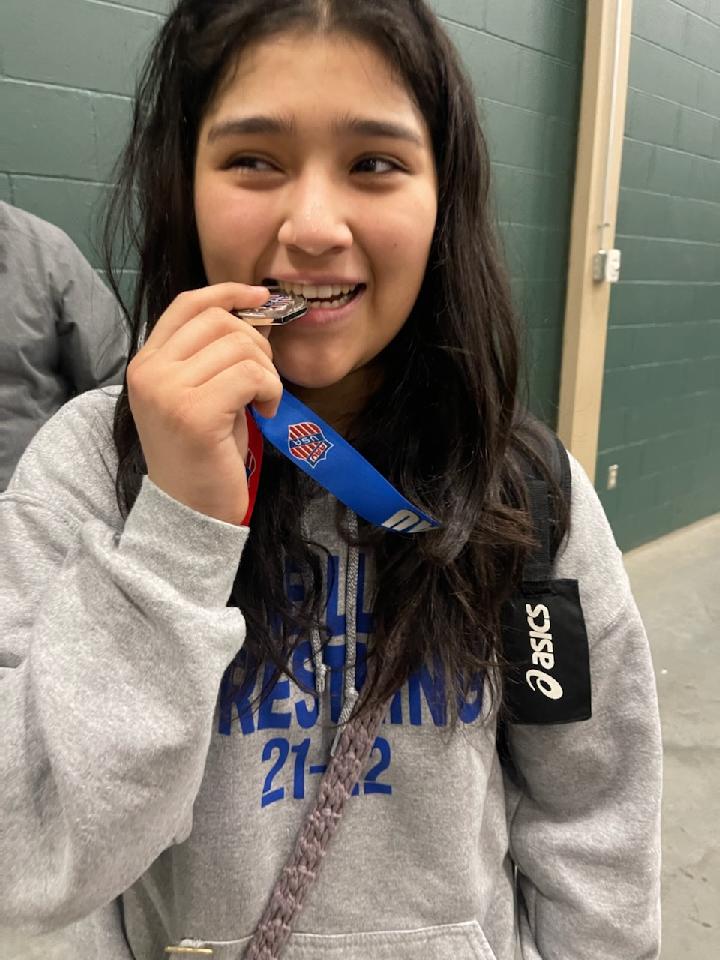 O'Neill – After plenty of adversity, O'Neill's Paola Vergara-Verdin earns a spot on the Disney Dual Team.
It starts with a girl who suffered a pretty devastating injury a year ago. One that kept her off the mat for the entire summer. A girl who earned a spot to compete on one of our national teams only to lose that opportunity because of her injury. She gets to her high school season, cleared medically to wrestle (finally). She's a returning state runner up, but feeling like she's taken a step back compared to everyone else. A rough tournament in Omaha keeps her off the medal stand completely. Crushed…with more questions than anyone had answers. She was broken.  Enter her family…Enter her friends…Enter family friends…(You all know who you are).
In this sport, you may be the only one standing on that mat when good things or bad things happen, but nobody fights alone. They picked her up. She picked herself up. Broken, but not beaten, she doubles down….She puts herself through essentially two-a-days for the last month. Morning workouts, afternoon workouts…She put it all on the line to get back on the podium and earn a spot on the Nebraska Disney Dual Roster.
On Saturday, March 11th, she did it. She wrestled her way into the finals of a 32 person bracket. She's the AAU State Runner-up at 155 lbs and a Disney Dual Team Member. Her name is Paola Vergara Verdin and we're damn proud of her. #KABOOM
Competition begins Wednesday, June 21st and runs through Saturday, June 24th in Orlando, Florida.
Story provided by Bryan Corkle