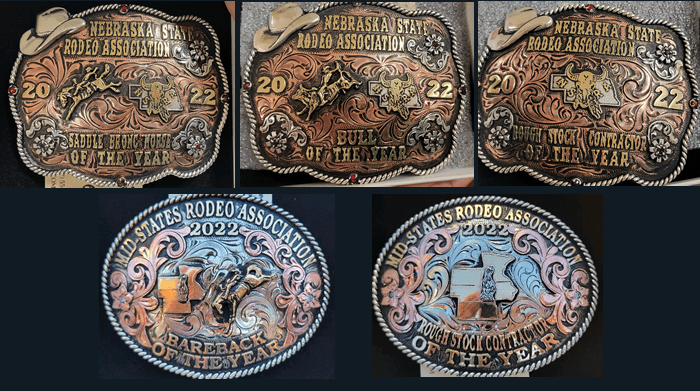 The local, family-owned rodeo company,  McKay Rodeo Company had a rewarding year in 2022.
The Nebraska State Rodeo Finals were held Sept. 9th -11th in Valentine, NE  and they brought home 3 Championship Buckels including Saddle Bronc Horse of the Year honors with #116 and Bull of the Year with #166.  McKay Rodeo was also voted Stock Contractor of the Year.
Then this past weekend,  the Mid States Rodeo finals were held at Broken Bow, NE with McKay's bringing home more hardware with Bareback Horse of the Year with a home-raised horse #31.  They were also honored with Stock Contractor of the Year for 2022 in the MSRA.  Amy McKay was also voted Secretary of the Year and Timer of Year honors in the MSRA for the 2022 season.
The entire McKay family would to thank all the area rodeos, contestants and fans for another great rodeo season.