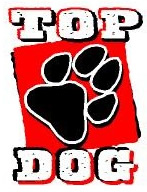 O'Neill – Ryanne Pistulka of O'Neill and Mason Crumrine of Atkinson have been named KBRX's Stadium Sports Top Dog Athletes of the Week!
Ryanne Pistulka a 16/18U softball player for the O'Neill Green Machine had a strong performance in the Division 6 District Tournament! As a pitcher, Pistulka has been a key piece to the success for the O'Neill Green Machine this season. At the District Tournament, Pistulka pitched in two games against Wakefield for a total of 12 innings of work. In those 12 innings, she only gave up 3 total runs on 13 hits and struck out 16 Wakefield batters to help the Green Machine to a District Championship!
Mason Crumrine a junior legion baseball player for Atkinson was a steady force on the mound against Valentine! This season, Crumrine has used four different pitches to keep batters thinking. Crumrine uses the 2-seam fastball, circle change, curveball, and slider to effectively keep batters unbalanced. In his most recent performance, Crumrine scored the win over Valentine by pitching 6 innings on 99 pitches while only allowing 2 runs and striking out 9!
KBRX would like to congratulate these athletes for their fantastic performances. If you see an athlete have a great performance, remember to let KBRX know! You can either email KBRX at sports@kbrx.com or text 402-336-1612 for your nominations.