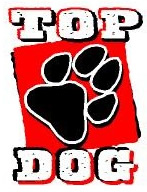 O'Neill – Dalton Alder of O'Neill has been named KBRX's Stadium Sports Top Dog Athlete of the Week.
Dalton Alder a legion baseball player for the Post 93 Pinnacle Bank Irish Juniors was the key for an Irish win against Neligh! During his second season with the juniors, Alder has become the ace pitcher on the staff for the Irish. Alder has a three-pitch arsenal as he throws a fastball, slider, and a curve ball to keep batters unbalanced. Alder scored the win for the Irish in his last appearance against Neligh throwing 80 pitches in 6 1/3 innings while only allowing 2 hits, no runs, and recording an impressive 10 strikeouts!
KBRX would like to congratulate Dalton Alder for his fantastic performance. If you see an athlete have a great performance, remember to let KBRX know! You can either email KBRX at sports@kbrx.com or text 402-336-1612 for your nominations.