Photos courtesy Mike Peterson.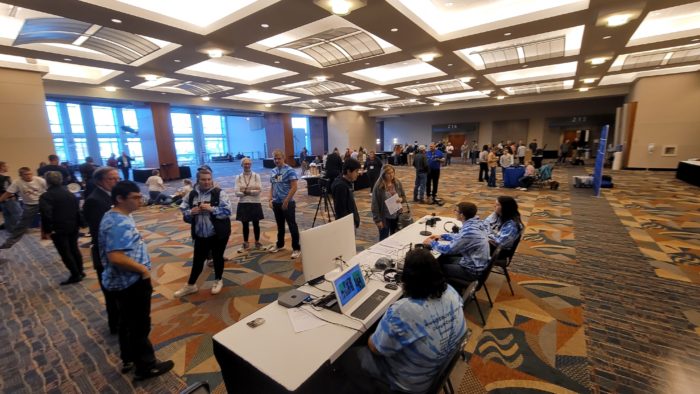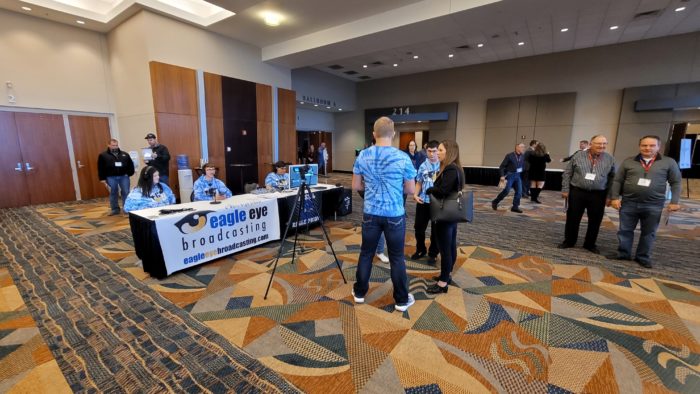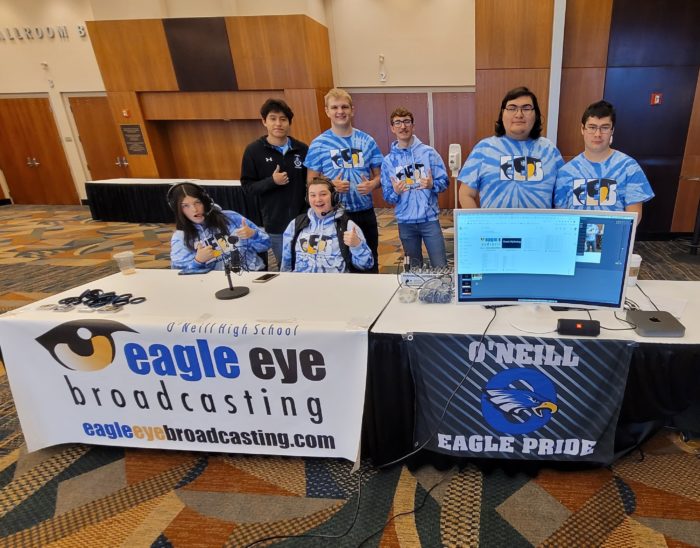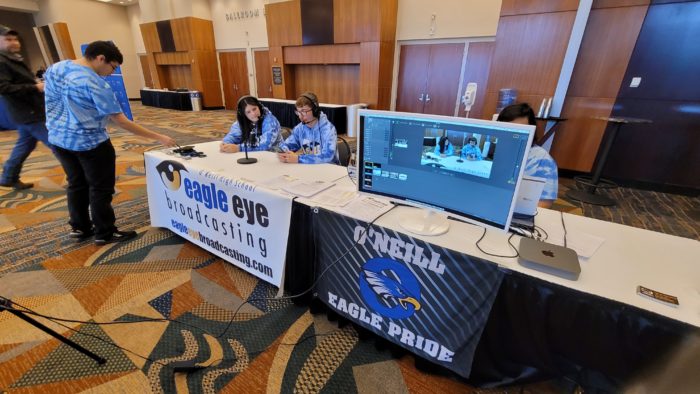 O'Neill High School's broadcasting program, Eagle Eye Broadcasting, traveled to Omaha on Friday, November 19th to present at the Nebraska Association of School Boards Convention at the CHI Health Center.
The group demonstrated how they broadcast live events for O'Neill Public Schools and how they put on a daily news and school announcements show each morning on their YouTube channel, www.EEBLIVE.com. Convention attendees were very interested with how the students run a multi-media business that is self-sufficient.
Attendees were: Summer Minnig, Mario Quezada, John Coats, Wreece Liewer, Carson Belik, Colton Osborne and Alex Molina.
"It was a great experience for these students in our program to get out and talk to people about our program. It was great to see them demonstrate what we do in our little town of O'Neill and brag about our program.