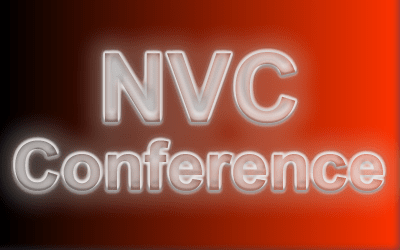 O'Neill – The Atkinson-Stuart Country Club in Atkinson hosted the NVC Cross Country Invite on Friday, October 8th!
Teams competing in Atkinson were Neligh-Oakdale, North Central, West Holt, Elkhorn Valley, Stuart, CWC, Niobrara-Verdigre, Summerland, and Boyd County.
Winning the girls was the North Central Lady Knights as they finished with 15 points. Daisy Frick led the way for the Lady Knights finishing as the NVC runner-up with a time of 21:55.47. Mariah Ost (9th) and Riley Teel (11th) also finished in the top 15 medalists for the Lady Knights to solidify their spot at the top of the conference.
The girls individual champion was Maddie Davis of West Holt as she finished with a time of 21:05.18. Davis helped the Lady Huskies to a 3rd place finish as a team.
For the boys, the Elkhorn Valley Falcons came away as the team champion with a score of 16. The highest finisher for the Falcons was Waylon Warneke. Warneke finished in 3rd place individually with a time of 18:33.65. The Falcons placed four other runners in the top 15. Isaiah Eckert (5th), Owen Vondra (8th), Isaac Eckert (12th), and Nate Halsey (13th) all earned medals for the Falcons at the NVC Invite!
Winning the boys championship was Raden Orton of North Central! Orton continued his fantastic season with a conference championship individually running a 17:25.53. His teammate Mason Hagan finished as the individual runner-up with a time of 17:55.34!
Below are the top 15 medalists and team results from the NVC Cross Country Invite!
Girls Individual Medalists:
1 Maddie Davis, West Holt, 21:05.18
2 Daisy Frick, North Central, 21:55.47
3 Marissa Bennett, Elkhorn Valley, 23:07.16
4 Michaela Ravencamp, Niobrara-Verdigre, 23:09.92
5 Katilynn Kaup, Stuart, 23:24.95
6 Natasha Zeisler, Boyd County, 23:31.43
7 Lynae Koinzan, Neligh-Oakdale, 23:31.70
8 Shilo Shabram, Neligh-Oakdale, 23:34.74
9 Mariah Ost, North Central, 23:47.93
10 Jayna Guggenmos, CWC, 24:00.78
11 Riley Teel, North Central, 24:13.32
12 Raina Le, Neligh-Oakdale, 24:19.08
13 Taylor Teadtke, Niobrara-Verdigre, 24:55.12
14 Erica Bacon, Elkhorn Valley, 25:02.31
15 Hannah Olson, West Holt, 25:31.54
Girls Team Results:
1 North Central, 15
2 Neligh-Oakdale, 17
3 West Holt, 22
4 Niobrara-Verdigre, 25
Boys Individual Medalists:
1 Raden Orton, North Central, 17:25.53
2 Mason Hagan, North Central, 17:55.34
3 Waylon Warneke, Elkhorn Valley, 18:33.65
4 Tyler Jelinek, West Holt, 18:37.73
5 Isaiah Eckert, Elkhorn Valley, 18:37.99
6 Ashton Higgins, Neligh-Oakdale, 18:47.12
7 Ian Larson, West Holt, 18:48.64
8 Owen Vondra, Elkhorn Valley, 19:14.05
9 Luke Ludwig, Stuart, 19:16.71
10 Ethan Moses, CWC, 19:32.47
11 Drew Martin, West Holt, 19:41.75
12 Isaac Eckert, Elkhorn Valley, 20:07.85
13 Nate Halsey, Elkhorn Valley, 20:08.93
14 Nathaniel Nelson, West Holt, 20:25.57
15 Carter Gotschall, West Holt, 20:33.61
Boys Team Results:
1 Elkhorn Valley, 16
2 North Central, 19
3 West Holt, 22
4 Neligh-Oakdale, 54
5 Stuart, 65
6 CWC, 68
7 Niobrara-Verdigre, 69
8 Summerland, 71
9 Boyd County, 81