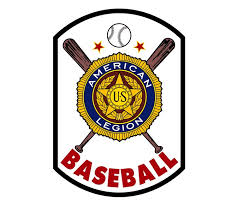 O'Neill – The Nebraska American Legion has released their Seniors Class C Area 1 baseball bracket!
The Class C Senior Area 1 tournament will be hosted by #5 seed Crofton and will feature 6 total teams in a double elimination format. The teams participating in the Area 1 tournament will be Battle Creek, Creighton, Crofton, Hartington, Neligh, and Ponca. The winner of the Area 1 will advance to the Class C Senior State Tournament in Palmer!
The Creighton Seniors will take on #6 seed Hartington in the first round game at 1:00 pm on Friday, July 23rd! If Creighton wins their first game they will advance to the winners bracket to take on the loser of Neligh/Ponca and if they lose they'll go into an elimination game against the loser of the Battle Creek/Crofton game!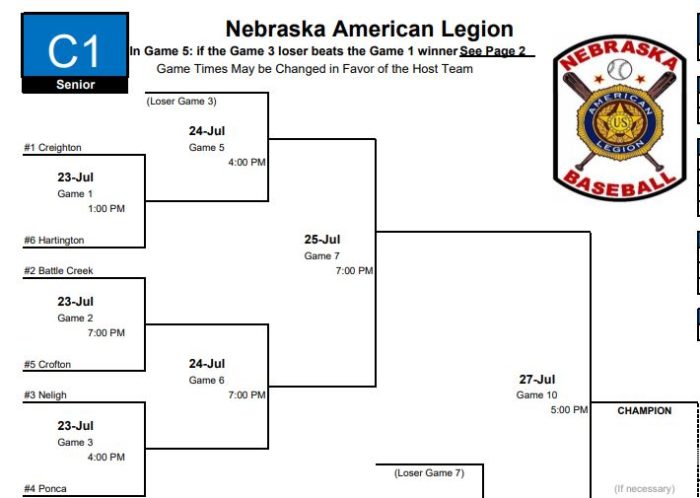 To view the entire bracket click here!