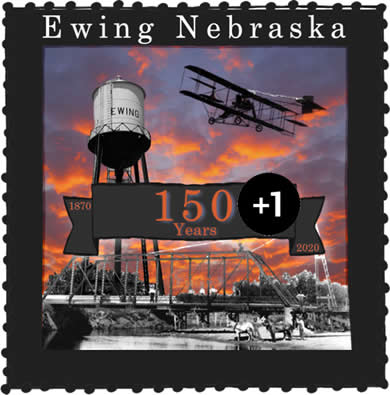 The Ewing 150 +1 committee is getting events lined up for the celebration in Ewing Friday, May 28th through Sunday, May 30th.
The parade will be held Saturday, May 29 at 12:30 pm and they are taking entries now.  You can call Chantelle Dempster at 402-340-6760 to sign up or Click here for an entry form and parade rules and waiver.
The Quilt Show will be held Saturday, May 29 after the parade at the Methodist/Presbyterian Church and to enter your quilt please call Doris Bollwitt at 402-394-7773.
Food Trucks are also wanted to Saturday and any Food Truck Vendors that want to come please contact Mark Ramold at 402-394-1973 or Connie Kaczor at 402-394-1780.