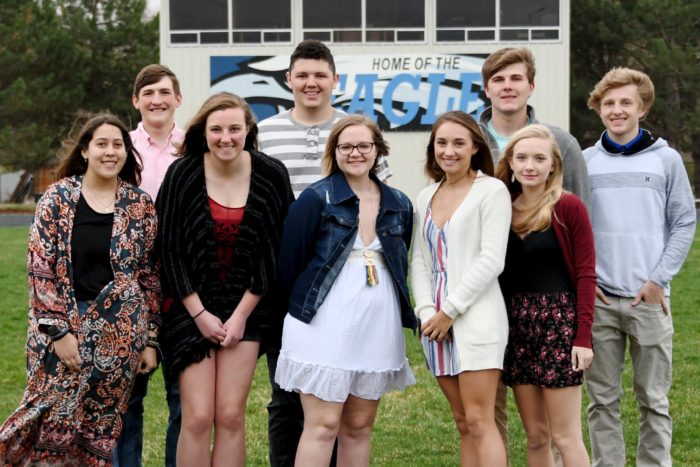 This year's O'Neill High School Prom, "Enchanted Evening", will be held at the O'Neill Community Center on Saturday, April 10th.
Queen Candidates are: Kida Fonseca, Rebecca Hupp, Hannah McClellan, Alyssa Eichelberger, and Morgan Cullen
King Candidates are: Tommy Kaczor, Matthew Pardun, Peyton Mathews, and Keegan Moore
The public is invited to attend the Grand March, scheduled to begin at 8:30 PM, and Coronation, which will immediately follow.  Masks will be required of all audience members who attend these festivities.