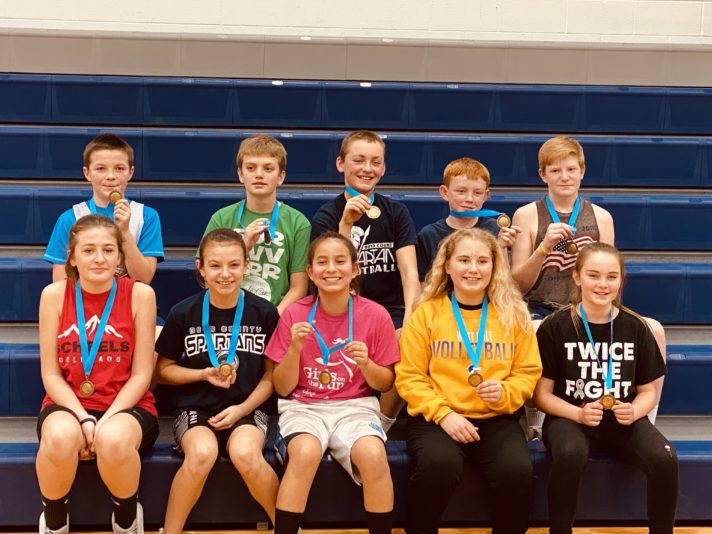 The Knights of Columbus held their District Free Throw Competition in the Boyd County HS gym on February 21.
After two postponed dates. the competitors came to shoot.
Winners in the Girls competition were:
Age 9, Makenzie Ruda, Atkinson
Age 10, Reese Hoffman, Atkinson
Age 11, Kyla McCarthy, Naper
Age 12, Selena Whipple, Bonesteel
Age 13, Katelynn Faus, Spencer.
Winners in the Boys competition were:
Age 9 , Hayden Warnke, Butte
Age 10, Mason Buller, O'Neill
Age 11, Benjamin Schmitz, Fairfax
Age 12, Nate Brown, O'Neill
Age 14, Cash Sinclair, Spencer.
These district champions will move on to Regionals at the Wayne HS gym on March 7, 2021.  Doors for that event will open at 1:30. Congratulations shooters.