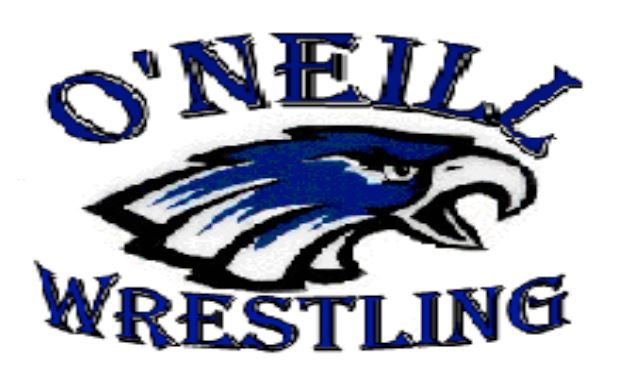 O'Neill – The State Wrestling Tournament in Omaha, Nebraska at the CHI Health Center saw four total wrestlers from O'Neill bring home a medal!
The Class C State Tournament started with a total of 7 O'Neill wrestlers who qualified for the tournament and finished with 4 wrestlers from O'Neill bringing home a medal. John Alden (106), Ty Rainforth (132), Brady Thompson (145), and Servando Gonzalez (170) were the Eagle wrestlers that were able to bring home a medal from the State Tournament. This tournament is one of the most rigorous tournaments in the State. The tournament is formatted as a double-elimination and pits the best wrestlers in the State against each other.
As just a freshman, Alden absolutely dominated his opponent in the third-place match as he won by a major decision, 16-6.  In his final match as an Eagle, Senior Servando Gonzalez won his fifth-place match by a decision of 3-0!
Junior Ty Rainforth wrestled his way into the State Final for the Eagles. Rainforth was dominant as he won three of his four matches by pin. In the state final, Rainforth went up against Quentyn Frank of Amherst a guy that Rainforth beat in the District final by a decision of 2-0. The state final wasn't as close as Rainforth was up 9-0 when he pinned his opponent at 3:43! Rainforth is now a three time state medalist for the Eagles!
Junior Brady Thompson's dominance was very similar to his teammate Rainforth. In two of his four matches Brady pinned his opponent. In the Semi-Final round Thompson won in a instant classic match as he won by decision 2-1 in overtime. Then in the State Final Thompson was in for another close match as this time he would fall just short as was defeated by decision 4-3. Thompson finished as the 145 pound Class C State Runner-up while earning his second career medal at the State Tournament!
O'Neill
106, John Alden, 3rd
132, Ty Rainforth, 1st
145, Brady Thompson, 2nd
170, Servando Gonzalez, 5th