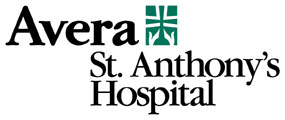 The staff at Avera St. Anthony's Hospital will begin to allow up to two visitors per patient starting today, Feb. 17.
The change applies to patients who do not have COVID-19.
"We welcome visitors into our facility to see their loved ones, and we are pleased that we are able to increase this number." said Director of Nursing Amy Langan, RN, BSN, Avera St. Anthony's Hospital. "We do ask that all visitors be 18 or older, and we'll continue to screen for signs, symptoms and recent exposure to COVID-19."
All individuals entering the facility are screened. Some patient and visitor entry restrictions still apply.
"Anyone who comes to our campus is required to wear a mask at all times, and we encourage them to frequently sanitize or wash their hands," Langan added. "We want everyone to know how much we appreciate their patience and understanding during the pandemic."
Visitors to the hospital grounds who do not have a mask will be given one. You can call 402-336-2611 if you have questions about hours of visitation and which entrance to use.