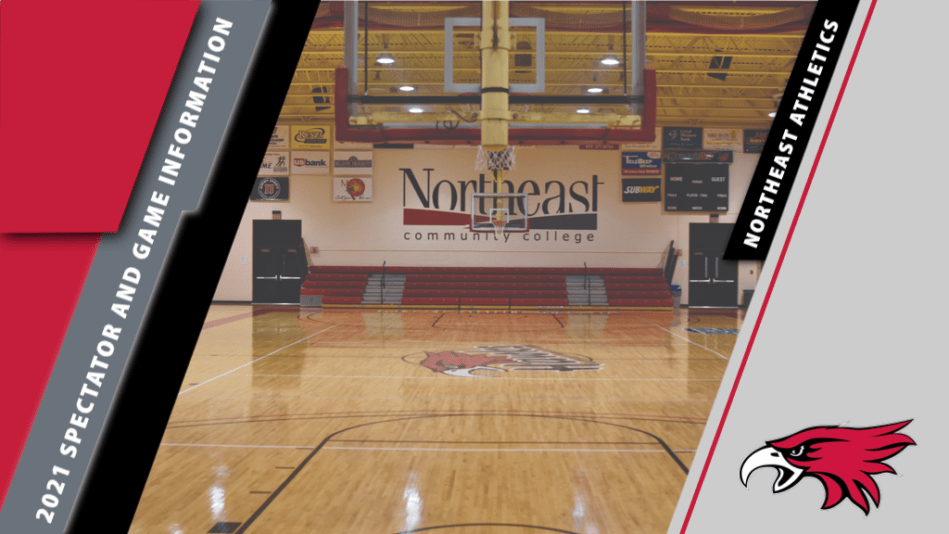 NORFOLK, Neb. – Athletics are back at Northeast Community College starting Jan. 20, 2021.
The COVID-19 pandemic has forced the athletic department to make a few changes prior to the start of competition. To begin the season, no spectators will be allowed at any indoor athletic event after a vote was taken by the presidents of the Iowa Community College Athletic Conference institutions. Student-athletes, coaches and necessary staff will be the only personnel allowed at indoor events. Allowing spectators at outdoor events will be up to the host institution.
The decision was made in the best interest of the health and safety of ICCAC student-athletes as well as providing the best opportunity to compete and complete their Spring 2021 season. The ICCAC institutions will continue to evaluate COVID-19 and may review allowing spectators in the future.
Fans can watch all Northeast home and away contests by clicking on the 'tv' icon next to each game under the respective schedule tab for each team on the athletics website.
Fans are also encouraged to follow the Northeast Athletic social media channels for all the latest news and athletic information.
Twitter: @NortheastHawks
Facebook: @northeastcchawks
Instagram: @northeasthawks
Northeast Athletic website: www.northeasthawks.com
Fans may also sign-up for the Hawks Boosters for free in 2021 at www.northeasthawks.com/Boosters