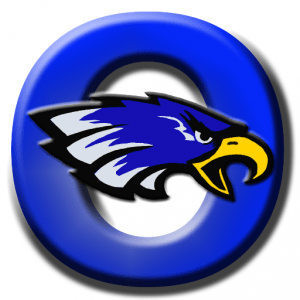 O'Neill – The Mid-State Conference volleyball coaches have voted and named this seasons All-Conference and Honorable Mention performers!
The Mid-State Conference was once again considered one of the top conferences in the state this season as the conference had three teams represented in the Class C2, and D1 State Volleyball Tournament. The GACC Lady Blue Jays, and Norfolk Catholic Lady Knights represented Class C2 while Hartington Cedar Catholic represented Class D1. The Norfolk Catholic Lady Knights finished as the C2 State Runner-up!
Leading the teams in All-Conference players named was Battle Creek and Norfolk Catholic as they each had three players named to the All Conference team. Wayne and Pierce each had two players named to the All Conference team while O'Neill placed one player on the first team list.
O'Neill was well represented as four players for the Lady Eagles were named to either the first or honorable mention all-conference teams. Senior Blair Gutshall of O'Neill was named to the Mid-State Conference First Team, while Meg Schluns, Alyssa Eichelberger, and Wreece Liewer were named Honorable Mention All-Conference!
Below you can find the Mid-State Conference first team and honorable mention volleyball players!
All Conference Team

BriAnna Zohner

Battle Creek

Paytyn Taake

Battle Creek

Kaitlyn Pochop

Battle Creek

Kaley Einrem

Crofton

Sophia Hass

Guardian Angels CC

Megan Heimes

Hartington Cedar Catholic

Channatee Robles

Norfolk Catholic

Mary Fennessey

Norfolk Catholic

Carly Marshall

Norfolk Catholic

Blair Gutschall

O'Neill

Brielle Unseld

Pierce

Kenzie Moeller

Pierce

Lauren Pick

Wayne

Kiara Krusemark

Wayne

Honorable Mention

Kenna Pochop 

Battle Creek

Renee Brummels

Battle Creek

Mara Ranslem

Boone Central

Alexis Folkers

Crofton

Ella Wragge

Crofton

Isabell Hass

Guardian Angels CC

Taylor Timmerman

Guardian Angels CC

Evelyn Wooldrik

Guardian Angels CC

Megan Plagge

Guardian Angels CC

Laney Kathol

Hartington Cedar Catholic

Brynn Wortmann

Hartington Cedar Catholic

Avery Yosten

Norfolk Catholic

Anna Neuhalfen

Norfolk Catholic

Meg Schluns

O'Neill

Alyssa Eichelberger

O'Neill

Wreece Liewer

O'Neill

Kennedy Warneke

Pierce

Faith Lubischer

Pierce

Sydney Redden

Wayne

Rubie Claussen

Wayne