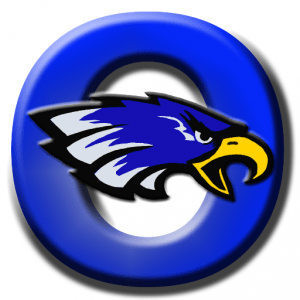 O'Neill – On Thursday, October 15th, the O'Neill Eagle Cross Country Team competed in the C-3 districts, hosted by Boone Central. Twelve teams competed at the district site.
The O'Neill Boy's Cross-Country Team placed 3rd and qualified. Leading the team and medaling were juniors Brady Thompson placing 4th and Ty Rainforth 15th. Kullen Cartella placed 18th, Joe Yates 29th, Kyler Dean 45th, and Dylan Parks 48th.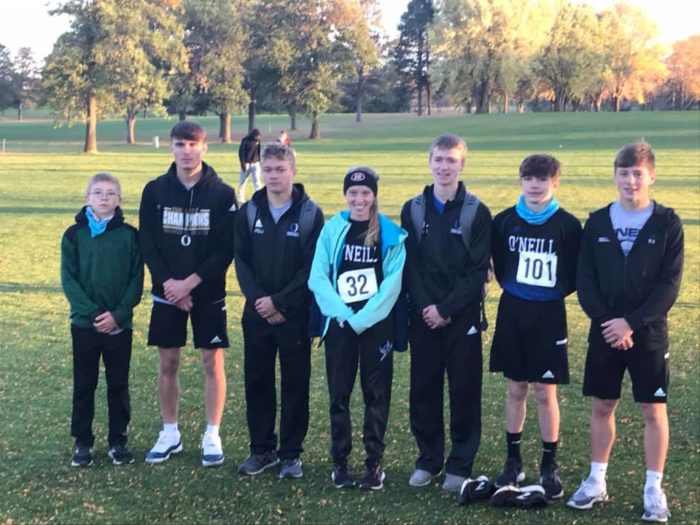 Ashley Dickau placed 12th qualifying as an individual for the state championships. The team placed 6th overall. Rest of the team was Faith Williamson 20th, Annie Corkle 24th, and Ally Sedlacek 35th.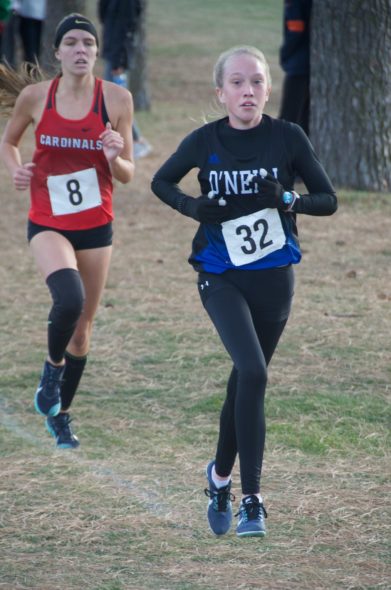 Ashley Dickau running at Districts
"Proud of the Eagles who not just ran this Thursday but the season. Boys have a great chance to improve their performance from last year and Ashley gets to run in her first high school state championship," said Hilker.
Next Friday, October 23rd, the Eagles will compete in the Nebraska High School Cross Country State Championships held in Kearney. The Class C girls will run at 1:30 and Class C boys will compete at 2:00 pm.
Story and pictures provided by Cole Hilker