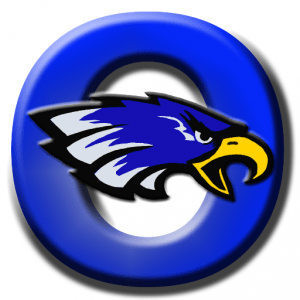 O'Neill – The Evergreen Hill Golf Course in Battle Creek hosted the Battle Creek Invite on Monday, September 14th. Golfers were spoiled with great weather as temperatures were in the 80's with clear skies.
The teams competing at the Battle Creek Invite were Clarkson-Leigh, West Point-Beemer, Battle Creek, O'Neill, Hartington CC, Norfolk Catholic, Crofton, Norfolk JV, and West Holt.
Winning the Battle Creek Invite was West Point-Beemer as they finished with 407 total points. Kailey Johnson of West Point-Beemer led the way for the Lady Cadets as she finished as the individual champion scoring an 85!
The O'Neill Lady Eagles finished in third place with 3 total golfers finishing in the top 15! Kaylin Gaughenbaugh (106) and Kylee Howard (109) finished in 9th and 10th place to lead the Lady Eagles to a third place finish as a team. Madison Hampton (110) also finished in the top 15 medalists as she finished in 13th place!
Reghan Kerkman of West Holt was the highest area finisher as she finished in sixth place individually scoring a 104! Jordyn Liable (110) of West Holt also finished in the top 15 medalists as she finished in 15th place.
Make sure to check out the team results and medalists below!
Top 15 Medalists:
1 Kailey Johnson, West Point-Beemer, 85
2 Megan Lutt, Battle Creek, 87
3 Delayne Sudbeck, HCC, 88
4 Brook Diekemper, West Point-Beemer, 94
5 Carly Thramer, Norfolk Catholic, 100
6 Reghan Kerkman, West Holt, 104
7 Kaitlyn Fehrer, Clarkson-Leigh, 105
8 Shelbie Woerman, West Point-Beemer, 105
9 Kaylin Gaughenbaugh, O'Neill, 106
10 Kylee Howard, O'Neill, 109
11 Maci Schommer, HCC, 109
12 Joslyn Hrabanek, Battle Creek, 109
13 Madison Hampton, O'Neill, 110
14 Raina Lade, Battle Creek, 110
15 Jordyn Laible, West Holt, 110
Team Results:
1 West Point-Beemer, 407
2 Battle Creek, 417
3 O'Neill, 447
4 Hartington CC, 456
5 Norfolk Catholic, 457
6 Norfolk JV, 507
7 Crofton, 567
8 West Holt, 1331
9 Clarkson-Leigh, 1427