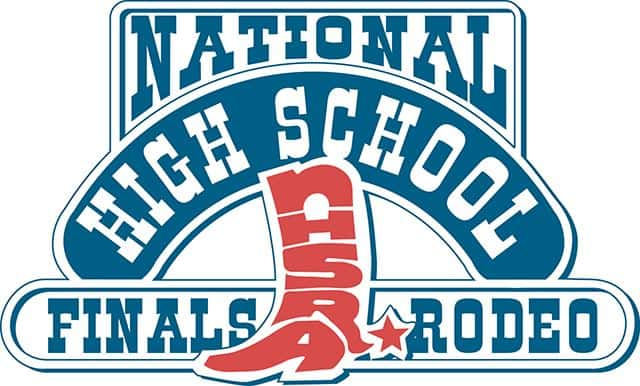 O'Neill – The National High School Finals Rodeo has concluded from Guthrie, Oklahoma and two KBRX area athletes have finished as National Runner-ups!
Jessica Stevens of Creighton and Sage Miller of Springview have finished as National Runner-ups at the National High School Finals Rodeo! Stevens finished with a combined average time of 22.56 seconds in Goat Tying which would be good enough for a 2nd place finish. In Saddle Bronc, Miller stayed consistently at the top of his performances which allowed him a high finish in the final Go-Round. Miller finished with a 197 score in Saddle Bronc and a 2nd place finish at Nationals.
As for some of the other area athletes it was Tatum Olson of Bloomfield finishing in 13th place in Reined Cow Horse for the next highest finish among KBRX's area athletes. Clay Holz of Niobrara finished in 34th place in Steer Wrestling, Summer Richardson of Ainsworth finished in 56th place in Barrel Racing, and Alexis Rutar of Springview finished in 80th place in Girls Cutting!
The National High School Rodeo Association is one of the fastest growing youth organizations, with an annual membership of approximately 12,500 students from 43 states, five Canadian provinces, Australia and Mexico. The Association sanctions over 1,800 rodeos each year.
Below are the results from our area athletes in their events this past week. These results are based off their combined average finish, score, and time from their time at the National High School Finals Rodeo!
Goat Tying Final:
2nd, Jessica Stevens – Creighton, 22.56
Saddle Bronc Final:
2nd, Sage Miller – Springview, 63
Barrel Racing Final:
56th, Summer Richardson, Ainsworth, 32.822
Girls Cutting Final:
80th, Alexis Rutar – Springview, 142
Steer Wrestling Final:
34th, Clay Holz – Niobrara, 14.36
Reined Cow Horse Final:
13th, Tatum Olson – Bloomfield, 842
FULL RESULTS from The National High School Finals Rodeo!
KBRX would like to congratulate all our area athletes that competed at the National High School Finals Rodeo