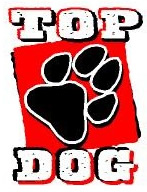 O'Neill – Two athletes have been named this week as Tate Thompson of St. Mary's and Taylor Peter of CWC have been named KBRX's Stadium Sports Top Dog Athletes of the Week.
Tate Thompson a Sophomore Basketball player for the St. Mary's Cardinals had another solid performance in the win against West Holt. As a first-year varsity starter, Thompson has been a solid all-around player for the Cardinals. In the game against West Holt, Thompson directed the offense at the point and was a solid defender against the talented Husky guards. On the night, Thompson finished with 9 points, 5 assists, 4 steals, and a rebound to help lead the Cardinals to their first NVC Championship since 2014!
Taylor Peter a Senior Basketball player for the CWC Lady Renegades led her team to a big win against EPPJ. This season Peter has been relied upon as the main offensive player for the Lady Renegades. On the season, Peter has averaged 20 points while also hauling in 10 rebounds per game. Peter's high-level production continued against EPPJ. Against EPPJ, Peter finished with 19 points, 5 rebounds, 5 steals, and 3 assists!
KBRX would like to congratulate these two athletes for their fantastic performances. If you see an athlete have a great performance, remember to let KBRX know! You can either email KBRX at sports@kbrx.com or text 402-336-1612 for your nominations.