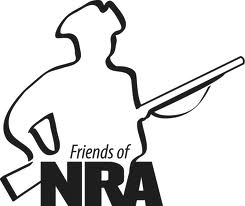 The first two months of winners have been announced in the High Plains Friends of the NRA Gun of the Month drawings.  Each month two guns are given away from tickets that were on sale through January.
The two lucky winners for January 2020 were ticket #197 Duane Tinsley from Neligh winner of a Beretta Outlander 12 gauge and Richard Weller who had ticket #228 from Atkinson winner of a Kel Tec 9 mm.
The two lucky winners for February 2020 were ticket #237 which belongs to Steve Harley of Winnetoon, winner of a Kimber Hunter 308 and Staci Ramon from O'Neill with ticket #596  winner of a Smith & Wesson SD9 9mm.
Winners may claim their guns by seeing Tom at Boardman's Furniture & Pawn in O'Neill.