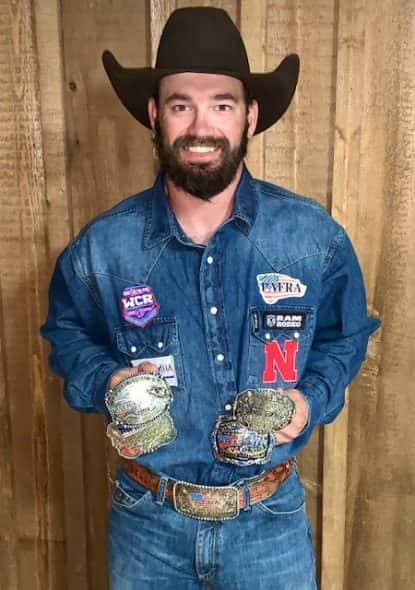 Eric Walnofer from Chambers, NE finished his rodeo finals with PAFRA (Professional Armed Forces Rodeo Association) in Topeka, KS last weekend.
After Three rounds Eric ended up being Reserve Champion Steer Wrestling and World Champion Bull Riding. He won the 2nd go-round in the steer wrestling with a 4.56 time and 3rd go-round bull riding.
Travis Beck a native from Nebraska that lives in Oklahoma won the Steer Wrestling Championship.
Eric just got back from Afghanistan 1st of October flying ISR planes to support the military with their missions every day.
KBRX would like to congratulate Eric and thank him for his service to our country!!