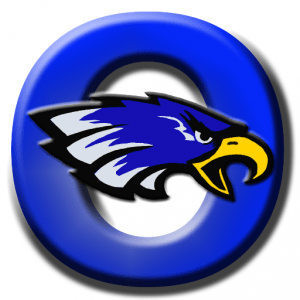 O'Neill – The Mid-State Conference softball coaches have voted and named this seasons All-Conference performers!
The Mid-State Conference was once again considered one of the top conferences this season as the conference had two teams represented in the Class B and C State Championship games. The Wayne Lady Blue Devils won the Class B State Championship while the GACC Lady Bluejays were the Class C State Runners-up. The Mid-State Conference was well represented all season with plenty of solid teams.
Leading the teams in All-Conference players named was Guardian Angels Central Catholic as they had four players on the first team. Wayne and Boone Central each had three players named to the All-Conference team while O'Neill placed two players on the first team list.
O'Neill was well represented as four players for the Lady Eagles were named to either the first or honorable mention all-conference teams. Seniors Morgan Breiner and Chloe Scott of O'Neill were each named to the Mid-State Conference First Team, while Mackenzie Doty and Alyssa Moser were named Honorable Mention All-Conference!
Below you can find the Mid-State Conference first team and honorable mention softball players!
Mid-State Conference First Team
Tori Kniesche — Wayne
Kendall Dorey — Wayne
Kayla Fleming — Wayne
Lauren Hedlund — Boone Central
Claire Choat — Boone Central
Brooke Groth — Boone Central
Marissa Hunke — GACC
Jenna Schinstock — GACC
Erin Franzlubbers — GACC
Brenna Reif — GACC
Morgan Breiner — OHS
Chloe Scott — OHS
Addison Sporleder — Pierce
Mid-State Conference Honorable Mentions
Brooklyn Kruse — Wayne
Aliah Schulz — Wayne
Hope O'Reilly — Wayne
Alyssa Moser — O'Neill
Mackenzie Doty — O'Neill
Lizzie Hammer — Pierce
Isabelle Skrdla — Pierce
Avery Kreikmeier — GACC
Brooke Meister — GACC
Kate Gnad — GACC
Ashton Hedlund — Boone Central
Avery Olnes — Boone Central
Madisyn Cunningham — Boone Central