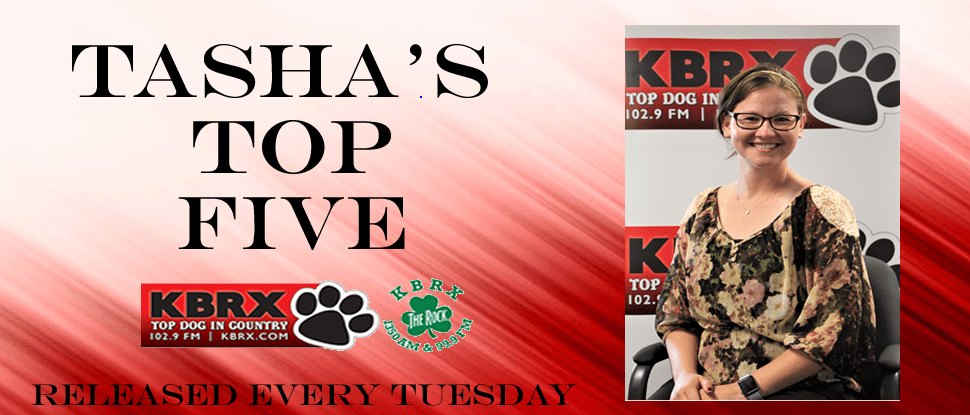 With Nebraska hosting #5 Ohio State and ESPN Game Day this weekend, it's going to be a great day in Husker nation! If you're like me and not lucky enough to have the opportunity to make the trip to Lincoln, you better have the best snacks to lure the neighborhood to your watch party. Here are my top 5 game day snacks!
Pinwheels are SO addicting. They also keep well in the unlikely case you have leftovers. One of my favorite parts about them is that you can add almost anything to the cream cheese base. You can also add meat of some kind to make them more filling. 
Ingredients
1 package (8 ounces) cream cheese, softened
1 cup shredded cheddar cheese
1 cup sour cream
1 can (4-1/4 ounces) chopped ripe olives
1 can (4 ounces) chopped green chilies, well-drained
1/2 cup chopped green onions
Garlic powder to taste
Seasoned salt to taste
5 flour tortillas (10 inches)
Salsa, optional
Directions
1. Beat cream cheese, cheese, and sour cream until blended. Stir in olives, green chilies, green onions, and seasonings.

2. Spread over tortillas; roll up tightly. Wrap each in plastic, twisting ends to seal; refrigerate several hours.

3. Unwrap. Cut into 1/2- to 3/4-in. slices, using a serrated knife. If desired, serve with salsa.
Ingredients
32 oz Cocktail Sausages 

1 cup bbq sauce

3/4 cup grape jelly
Instructions
Dump all of the ingredients in crockpot.

Turn on low for 2 -3 hours.

Stir before serving.
Rotel Dip
You cannot go wrong with Rotel Dip!! You just throw it in the crockpot (after browning the hamburger of course) and it prepares itself! The nice part about the hamburger is that it also has a protein to help fill people up.
Ingredients
1 pound ground beef or sausage
Half a block of Velveeta cheese
10 oz can of Rotel (do not drain)
½ cup of salsa
Tortilla chips
Instructions
Brown meat. Cut the block of cheese into small chunks (1 inch or so). Dump all ingredients into lined crockpot. Stir. Set on low for 2-3 hours, stirring occasionally. Serve with tortilla chips.  
If you were in Mrs. Mann's class at O'Neill High School, you definitely made these twisted pizza breadsticks during 7th grade. Unfortunately, after looking EVERYWHERE, I couldn't find the exact recipe from Mrs. Mann, so I had to google a very similar recipe. This is another recipe that you can add your own toppings. They are easy, and you can have your littles help prepare them!
Ingredients
1 Tube Refrigerated Pizza Crust
⅓ cup pizza sauce
½ cup mozzarella cheese, grated
1 mini pepperoni stick, sliced thin
1 Tablespoon olive oil
2 Tablespoons Parmesan Cheese
½ teaspoon garlic powder
½ teaspoon dried oregano
½ teaspoon dried basil
Pizza sauce or spaghetti sauce for dipping
Instructions
Preheat the oven to 425F.

Open the container of pizza crust and roll it out onto a cutting board. Shape it into an even rectangle as best you can.

Slice the pizza crust in half so you have two long strips.

Spread the pizza sauce in a thin layer on one half of the pizza dough.

Sprinkle the cheese evenly over the pizza sauce, and then sprinkle the pepperoni slices over that.

Take the empty pizza dough half and place it over the pizza goodies.

Slice it into 1″ strips then pinch the ends of each strip closed.

Transfer each strip to a cookie sheet lined with parchment paper. Twist each strip 2 or 3 times.

Brush an even layer of olive oil over the top of each pizza twist.

Add the Parmesan cheese, garlic powder, dried oregano and dried basil to a small bowl and mix to combine. Sprinkle the mixture evenly over each of the pizza twists.

Bake the pizza twists in the oven at 425F for 10 to 12 minutes or until golden brown.

Serve the twisted pizza breadsticks with pizza sauce or your favourite marinara sauce for dipping.
We made these for supper tonight and zero regrets! If you've never had chicken and waffles, here's your chance. If you're not a fan, you can always eat them separately. The sweet and salty flavors really do work though! 
Ingredients
4 frozen chicken fingers
32 frozen mini waffles
1 cup coleslaw
toothpicks
2 Tablespoons maple syrup
Instructions
Cook the chicken finger and mini frozen waffles as per the package instructions. Cut the chicken fingers into cooked chicken 3-4 pieces each. Break your toasted mini waffles apart.

Place a scant tablespoon of coleslaw on top of a toasted mini waffle. 

Top the coleslaw with a piece of chicken. 

Add the final mini waffle on top and secure with a toothpick. Repeat with the remaining waffles, coleslaw, and chicken and drizzle with maple syrup. Serve immediately. 
Notes
Cook up as many waffles and chicken fingers as needed. As a rule of thumb, 1 chicken finger will get you about 3-4 sliders.
I hope you have the chance to try one of these recipes. All are quick, easy, and tasty! Regardless of what food you bring to watch the game, go Huskers!  Post your favorite game day recipes in the comments or send them to kbrxdoghouse@gmail.com.