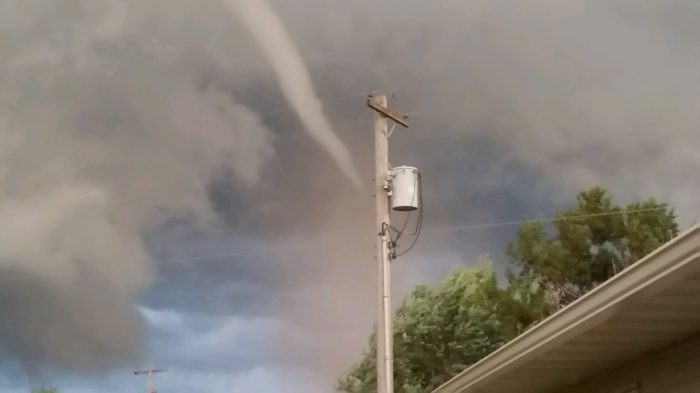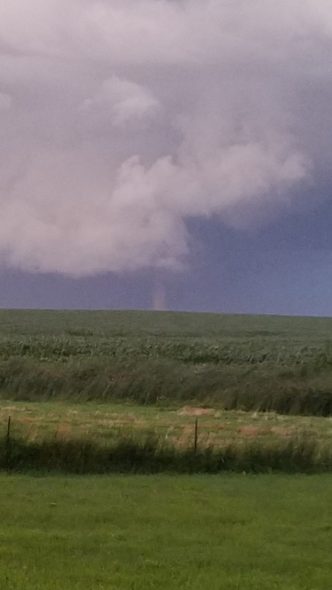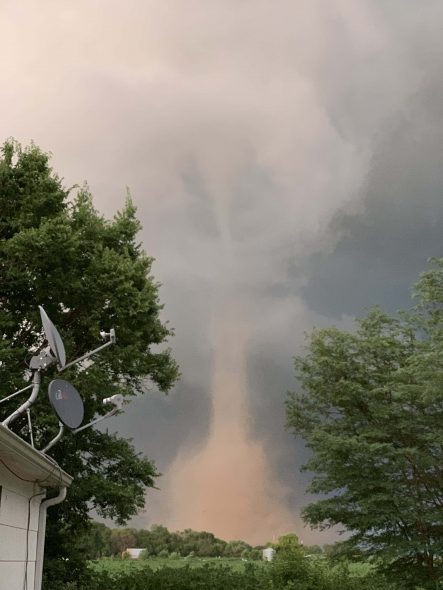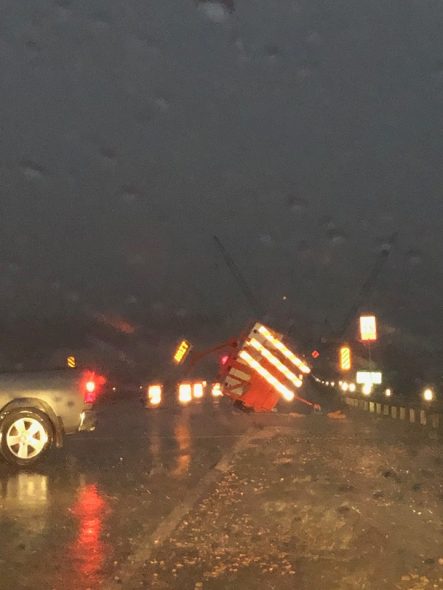 A summer storm moved through the KBRX area that saw tornadoes, hail, rain & strong damaging winds on Sunday, July 28, 2019.
Just after 9:00 pm on Sunday, July 28, 2019 tornado sirens sounded in Butte and Spencer, Nebraska as tornadoes and rotating clouds were spotted in Boyd County.  Heavy rain, up to quarter size hail and high winds did cause some damage reported in both Boyd and Holt County.
There was tornado damage at Pat Drueke's residence 20 miles north of O'Neill.  A grain bin was destroyed along with a stock trailer thrown across the yard.
The stoplight on the north side of the new temporary bridge at Spencer Dam on Highway 281 north of O'Neill at the Niobrara River was blown over as well as barricades moved around due to high winds.  During the storm visibility at Spencer Dam was 100-feet. Quarter size hail was also reported at Spencer Dam.
Here are rainfall reports we received at KBRX on Monday, July 29, 2019.
KBRX Studios in O'Neill  .59″ along with BB to Marble size hail
5 miles east of Spencer 1.00″
Virgil Parks in south O'Neill .60″ plus small hail
Pastor Grant Graff in downtown Spencer .70″
8 miles east and 3 miles south of the Stone Windmill .50″
6 miles northwest of O'Neill .70″
Marita Placek at Lynch .80″
Bernard Kamphaus, 15 miles south of O'Neill .50″ along with Quarter-to-50 Cent size hail, damaging garden plants.
Anna Mae Stamp at Inman .60″
Larry Mudloff, 2 1/2 miles north of Page .31″
Frank Shefl, 5 miles southeast of O'Neill on HWY 275 .55″