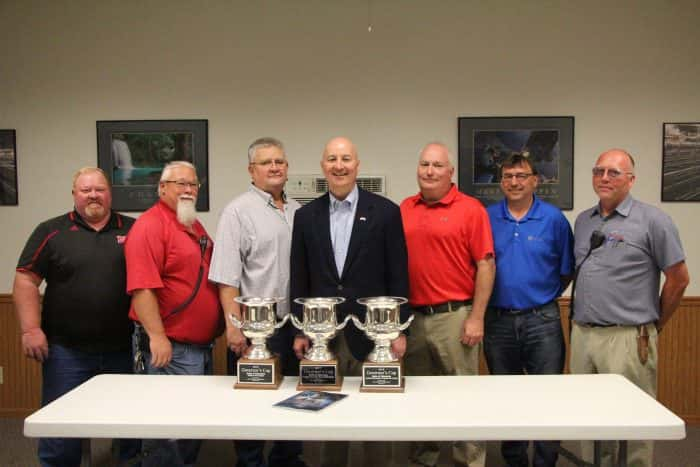 Governor Pete Ricketts accepted Site Selection Magazine's "Governor's Cup" for the third consecutive year this March. This award is presented to states that have demonstrated the most outstanding economic development achievements in the nation over the past year.
To honor all the agriculture businesses that helped make Nebraska the great state it is today and who helped contribute to Ricketts' award he is taking a victory tour around Nebraska. KBRX joined Governor Ricketts and selected media, community members and staff at Micheal Foods in Bloomfield.
On Thursday, July 11th at 10:15 am Governor Pete Ricketts made his stop in Bloomfield at Micheal Foods on his Governor's Cup Victory Tour. The Micheal Foods location in Bloomfield is a leading egg production company in Nebraska.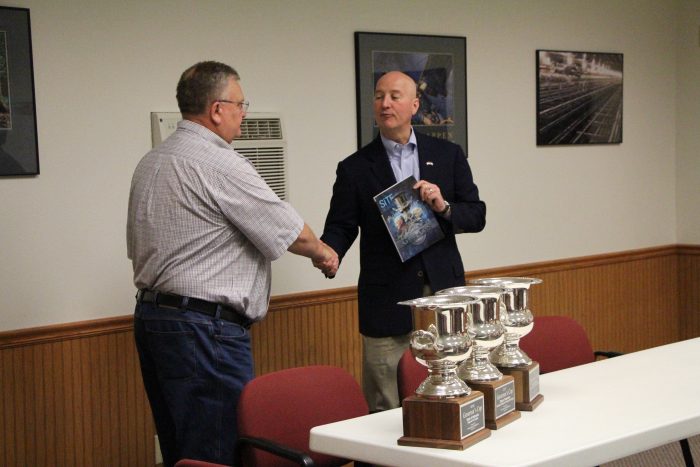 Governor Ricketts honored Micheal Foods by giving a statement at the beginning of the event stating the importance of local agriculture producers and their positive impact on the state and the world. He also presented the Micheal Foods manager with a signed copy of Site Selection Magazine. Ricketts also talked about Nebraska's importance in the Agriculture industry and how its economic development projects outnumber those of many other states combined.
Governor Ricketts along with the press, community members and some of the Micheal Foods team toured the facility after the Governor's brief remarks. Ricketts continued the Governor's Cup tour of Nebraska in Norfolk and Columbus later in the afternoon on Thursday.
To watch a small portion of the Governor's Remarks please click here.
Story, video, and photos by Emily Morrow, KBRX news