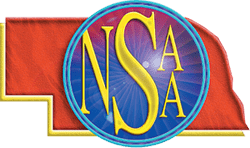 O'Neill – The wrestling season took its final step to the State Tournament as Districts were in full swing on Friday, February 8th, and Saturday, February 9th.
Multiple teams in the KBRX listening area competed as wrestlers looked for the opportunity to qualify for the State Tournament in Omaha next week. Listed below are all the wrestlers that qualified for State, their weight class, and the place that the wrestlers finished at Districts.
Class B
O'Neill
106, Ty Rainforth, 2nd
126, Oscar Lopez, 4th
132, Brady Thompson, 2nd
145, Tanner Storjohann, 3rd
Class D
Ainsworth
145, Oren Pozehl, 1st
195, Conner Jackman, 2nd
Burwell
113, Colten Dawe, 4th
120, Tate Phillipps, 2nd
126, Coy Gideon, 1st
138, Joel Ostrom, 2nd
160, Alex Gideon, 4th
182, Corey Dawe, 1st
Clearwater-Orchard
182, Codey Snider, 4th
195, Clay Thiele, 1st
220, Donaven Nolze, 1st
285, Tommie Peed, 4th
Creighton
132, Cody Hanvey, 3rd
170, Bryce Zimmerer, 3rd
Elkhorn Valley
106, Hunter Bennett,1st
120, Adam Miller, 3rd
145, Prestin Vondra, 2nd
160, Joshua McFarland, 1st
160, Mitchell Petersen, 2nd
182, Brock Schaecher, 2nd
285, Christian Yaw, 3rd
Neligh-Oakdale
113, Brock Kester, 2nd 
113, Cameron Wilkinson, 1st
132, Andrew Herley, 2nd
170, Kaleb Pofahl, 2nd
170, Jayden Arehart, 3rd
195, Dawson Kaup, 4th
220, Colton Klabenes, 3rd
North Central
126, Zak Palmer, 3rd
132, Jared Shaw, 2nd
138, Levi Lewis, 1st
152, Trace Ebert, 3rd
160, James Polen, 3rd
St. Mary's
220, Cole Rosenkrans, 3rd
West Holt
138, Cole Liable, 3rd
160, Ben Slaymaker, 3rd
285, Jade Buss, 2nd
Overall, there were 41 total wrestlers from our area that qualified for the State Tournament in Omaha on Thursday, February 14th, Friday, February 15th, and Saturday, February 16th. KBRX will be at the State Tournament all of next week and will do hourly reports through-out the tournament.
KBRX would like to congratulate all the wrestlers that qualified for the State Tournament, and wish them luck in Omaha.