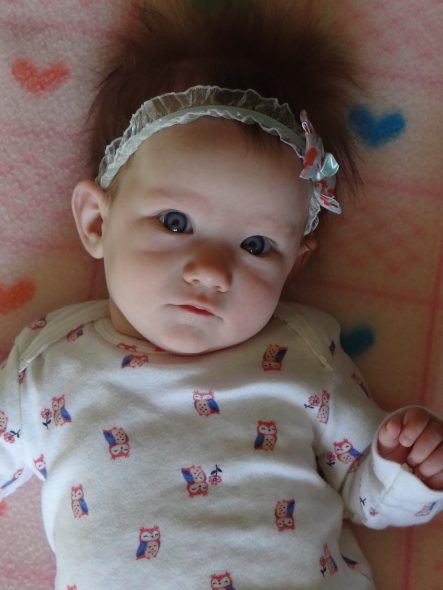 It's a Girl!!
Scarlett Marie Klinger
Born January 18, 2018 at 9:48 a.m. at Avera St Anthony Hospital in O'Neill weighing 5 lbs 13 oz and 19 inches tall. Proud parents are Tehran and Sarah Klinger. Big brothers are Nolan, Turner, and Keaton.

Grandparents are Terry and Connie Klinger and Dennis and Raedeen Gentele all of Atkinson. Great Grandparents are Markita Klinger and Corinne Gentele of Atkinson and Roger Roth of Spencer.