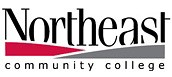 O'NEILL – College-bound students and their parents intimidated by the financial aid process are encouraged to sign up for personalized assistance during the Federal Application for Federal Student Aid (FAFSA) Completion Days sponsored by Northeast Community College. One of the events will be held this month at Northeast's Education Center in O'Neill.
Staff from Northeast's financial aid office will offer personalized assistance in filling out the FAFSA in O'Neill on Wednesday, February 22, from 9 a.m. to 3 p.m. at O'Neill Extended Campus, 505 East Highway 20.
During the one-on-one sessions, students and their parents will receive help in completing the FAFSA on the web.  A FSA username and password for both parent and student, completed 2015 federal tax returns, and W-2's for both the parent(s) and student are required. To obtain an FSA username and password, visit www.fafsa.ed.gov
Students and their parents planning to attend the session in O'Neill should schedule an appointment by calling (402) 336-3590. Times are limited.
The Northeast Financial Aid Department will also host FAFSA sessions every Friday from 1-4 p.m. (excluding any Friday the college is closed) from February through July in the College Welcome Center in Norfolk.  Walk-ins are welcome.
"People are often intimidated by the financial aid process, particularly if this is their first application," said Stacy Dieckman, director of financial aid at Northeast Community College. "We will be here to assist those individuals with each and every stage of filling out the FAFSA and on Friday afternoons to provide group sessions for FAFSA completion. "