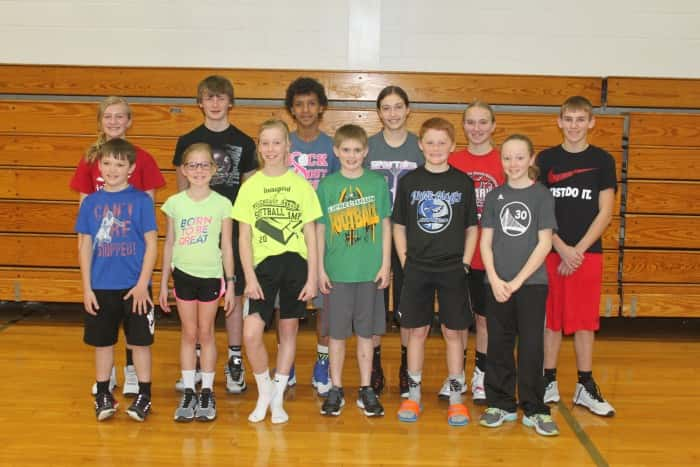 The Knights of Columbus District Free Throw Contest was held in Spencer on Sunday, February 12.  The winners were:
9 year olds–Reagan Stracke, Stuart & Charlie Adams, Spencer
10 year olds–Mya Hedstrom, O'Neill & Carson Dannenbring, O'Neill
11 year olds–Alissa Brabec, O'Neill & Drew Morrow, O'Neill
12 year olds–Chiana Tubbs, Stuart & Ryan Steinhauser, Stuart
13 year olds–Audrey Mohr, Butte & Jakeem Brown, Butte
14 year olds–Jadyn Eby, O'Neill & Jett Kunz, Stuart
These kids advance to Regional at Wayne High School in March 5th.  If they are unable to attend, please contact John Mathis at 402-340-3621.