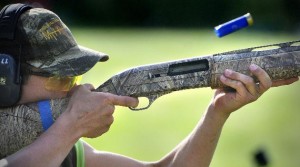 North Central Trap Team is a newly formed area trap team open to all junior high and senior high students interest in the sport of shotgun sports.
We are offering introductory trap shooting the following 3 Sundays in February,  February 12th, 19th and 26th, at the O'Neill Gun Club from 1 pm to 4 pm weather permitting.
All area school students are welcome to come and shoot 2 rounds of Trap.  Each student MUST be accompanied by an adult and are responsible for their shells, hearing and eye protection as well as their shot gun.  Shot guns may be available on a limited basis for those who do not have a shot gun.
This is a great opportunity do become acquainted with the sport of trap shooting, meet head coach Dave Laursen, and find out about how to become involved with the team.
This is open to any junior high or senior high student, regardless of their shooting experience and time will be taken to instruct everyone at the entry level of the sport, as well as the more experienced.
For more information, contact
John Schindler, 402-340-2027
Dave Laursen 402-336-7891
Scott Poese 402-340-3582
Jim Rabe 402-340-2919
Tim Gray 402-340-0527
Please Note that in order to help insure the success of this newly formed Team, we are soliciting help from any adults interested in offering their time and talent to help the participants and encouraged to join us at the gun club any or all of the Sundays.