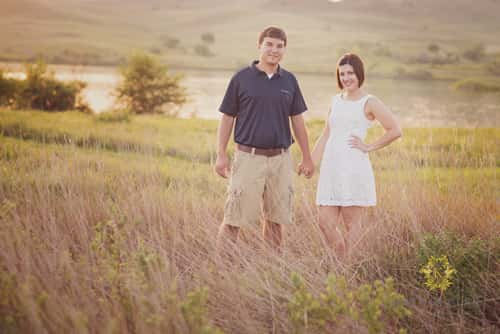 Krotter – Chohon Engagement & Wedding Announcement
Mr. & Mrs. Gene Chohon are pleased to announce the engagement and upcoming wedding of their daughter, Molly Chohon, to Andrew Krotter, son of Mr. & Mrs. Fred Krotter.
Grandparents of the bride are Bessie and the late Raymond Walnofer, the late Helen Reimer, and Donald and Kaye Chohon. Grandparents of the groom are Alice and the late Robert Krotter, and the late Dale and Concy French.
Molly is a 2011 graduate of St. Mary's High School and a 2014 graduate of Augustana College. She is employed at Pinnacle Bank.
Andrew is a 2009 graduate of St. Mary's High School and a 2011 graduate of Northeast Community College. He is employed at Wm. Krotter Company.
The couple will exchange vows on June 20, 2015 at St. Patrick's Catholic Church in O'Neill.